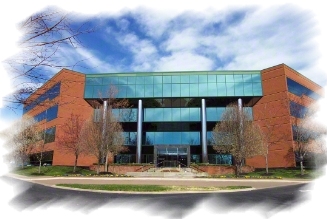 M. Lee Smith Publishers, a division of BLR, is a leading provider of legal, legislative, and political intelligence for attorneys, business leaders, elected officials and lobbyists. Customers count on our newsletters, CLE events, directories, online databases and manuals to meet a variety of strategic and tactical objectives.
M. Lee Smith Publishers information tools include: the online and print Tennessee Attorneys Memo, providing weekly summaries of critical appellate court decisions for more than 37 years, Tennessee Legislation Service online bill-tracking system, and The Tennessee Journal, delivering exclusive weekly insights, from one of the state's most respected journalists, on political developments of interest to businesses and professionals. We also offer a broad array of CLE webinars for attorneys.
Popular topics include:
History
M. Lee Smith Publishers was founded in 1975 by M. Lee Smith, a graduate of Vanderbilt University Law School who clerked for federal judge William E. Miller before serving as legislative assistant to U.S. Sen. Howard Baker (R-TN). After involvement in the successful Tennessee gubernatorial campaign of Winfield Dunn, Smith spent four years as the governor's executive assistant. In 1975, Smith turned his interest in politics and law into a publishing company.

Smith's first subscription newsletter was
The Tennessee Journal
, a weekly insiders guide to Tennessee government, politics, and business. The Journal provides the state's most influential politicians and business leaders with decision-making intelligence.
Next, Smith published
Tennessee Attorneys Memo
, a weekly summary of Tennessee appellate court decisions. This was followed by other directories, manuals, and newsletters for the legal community.
In the mid-1980s, Smith recognized the increasing impact of state legislatures and courts on how businesses operate. To help corporate executives and Human Resources professionals comply, he launched a series of state-specific employment law newsletters, eventually publishing one in every state in cooperation with local attorneys.

In November 2003, Dan Oswald, then a 15-year publishing veteran, joined M. Lee Smith Publishers as president and publisher. His focus on growing the company into a diversified information provider has seen success in new day-long employment law seminars, expanded audio training, and a number of new newsletters, books, and manuals. In January 2005, he purchased the company from Smith.  
M. Lee Smith Publishers Today
In 2011, the company merged with Business and Legal Reports of Old Saybrook, CT, to form the new BLR—Business & Legal Resources.
The M. Lee Smith Publishers brand continues as the Legal & Politics division of BLR. The division focuses on its leading portfolio of legal and political information products, services and events.
HR and employment law compliance services published by M. Lee Smith Publishers prior to the merger now appear under the HR Hero division, and are instantly recognizable by the trademark HR Hero shield logo. You can find a complete lineup of this division's products, events, and services at the HR Hero Store
BLR—Business & Legal Resources four divisions are:
BLR: HR and Employment Law, Online Training, Compensation and Benefits, Workplace Safety, Environmental Compliance
HR Hero: Employment law compliance, employee and supervisor training
California Employer Resources: Workplace safety and employment law compliance guidance for employers in California
M. Lee Smith Publishers: a leading provider of legal and practical information for attorneys, businesses, and political professionals.