Alabama Zoning Update for Non-Specialist Attorneys
Live Webinar: 
Wednesday, April 12, 2017
10:00 a.m to 11:00 a.m.
It's rare to encounter Alabama real estate transactions without any complications. Land use of any form is strictly regulated in Alabama, and planning must comply with state, city, and county zoning regulations. Regulatory issues can impede development, and projects and initiatives may be slowed.
If you represent a property owner, you may be called on to advise as to what he or she can do with their property, such as subdividing or multiple lot creation, or what he or she can prevent their neighbors from doing with their property.
Whether your client is seeking to develop land, subdivide property, build a structure, make additions to a home, or prevent such action, it is essential that you're familiar with zoning regulations and how to abide by them.
Join your colleagues for "Alabama Zoning Update for Non-Specialist Attorneys," a 60-minute CLE webinar on the ins and outs of zoning regulations and how to overcome zoning challenges. Your presenter, an experienced Alabama real estate and estate planning attorney, will answer all your questions and provide essential guidance to help you make better client counsel decisions:
Who has authority to make zoning and land-use decisions?
Who has standing to appeal a zoning or land-use decision?
What is the role of notice and due process in a land-use decision?
What are the powers of city councils v. planning boards v. boards of zoning adjustment?
What is a non-conforming ("grandfathered") use?
What are nuisances, and how are they abated?
What is inverse condemnation?
What are some of the challenges brought on by mobile homes, adult entertainment, home occupations, billboards, stormwater, and telecommunications towers?
And much more!

Don't miss this chance to sharpen your real estate law skill set while earning valuable CLE!
About Your Presenter: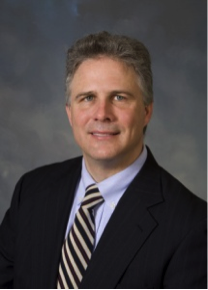 James B. Griffin founded James B. Griffin, LLC in Mountain Brook and serves clients in Alabama and Georgia who are pursuing the American dream of property ownership, business ownership, and investing in their future. The firm's mission is the protection of private property rights, especially in real estate, the creation of wealth, and the preservation of assets through estate planning, especially for those heirs who are not capable of taking care of themselves. He is a graduate of Vanderbilt Law School.