Tax Consequences in Tennessee Divorce: How to Counsel Clients on Dividing Assets and Claiming Dependents
Live Webinar: 
Thursday, April 10, 2018
2:00 p.m. to 3:00 p.m. Central / 3:00 p.m. to 4:00 p.m. Eastern
---
WEBINAR SNAPSHOT: Learn how to incorporate tax liability considerations into your client counsel decisions when advising clients going through a divorce in Tennessee, while earning valuable CLE.
---

How should tax liabilities affect your client counsel decisions in divorce cases?
Often, to divide a marital estate equitably, a home, business, or other assets must be sold. If you practice family law in Tennessee, you know how important it is to properly consider the tax consequences of the sale in order to give your client sound advice.
Tax concerns permeate many aspects of a divorce case. A misstep could result in less money for your client and more money for the other spouse, or for the government.
There are simple income tax considerations – should the divorcing spouses file separately or jointly and who should claim the children as dependents. Then there are the more difficult issues – the tax consequences of sales of the marital home or the sale of a family business. You must decide whether more alimony or more child support benefits your client from a tax standpoint.
Join your Tennessee colleagues for a quick and valuable CLE webinar on issues that arise at the intersection of divorce and taxes. Your presenters, an experienced divorce attorney and an accountant, will discuss the challenges and opportunities for practitioners.
Agenda
Tax considerations in sale of assets 
Tax returns for the year of divorce 
Liability for prior tax returns 
Dependency exemptions 
Income tax and spousal support 

Learn how to help clients come through a divorce in the most advantageous position regarding tax liabilities, while earning valuable CLE. 
About Your Presenters: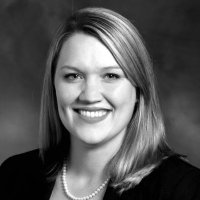 Attorney Caroline G. Beauchamp is a founding partner of McCarter & Beauchamp, PLLC. She provides clients with solutions in cases involving high net worth individuals, family owned and closely held businesses, stock options, deferred compensation plans, intellectual property, and real estate holdings. Ms. Beauchamp earned a certificate in business and law along with her J.D. from Vanderbilt University, and prior to starting McCarter & Beauchamp, PLLC, practiced in the areas of intellectual property, business, and insurance coverage litigation. Ms. Beauchamp is a Rule 31 listed family law mediator.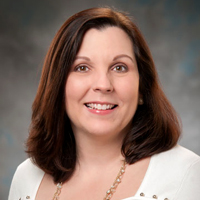 Accountant Cheryl C. Panther provides financial services and full-service, traditional financial planning as a CPA and a registered investment advisor (Tennessee). She brings creative, outside-the-box analytical skills to the often complex financial and taxation issues in divorce cases and settlements, providing a variety of specialized divorce financial services to clients and their attorneys, including litigation and mediation consulting and support as a neutral financial and tax professional in collaborative divorce and negotiated settlements. Ms. Panther is an active member of the Middle Tennessee Collaborative Alliance, the Association of Divorce Financial Planners, and other professional associations. She has been a CPA for more than 25 years and earned the prestigious personal financial specialist designation from the AICPA. She maintains her practice in Nashville.