Sign and Billboard Law: Balancing Regulatory Concerns and Constitutional Freedoms
Live Webinar: Tuesday, July 17, 2018
10:00 a.m. to 11:00 a.m. Central / 11:00 a.m. to 12:00 p.m. Eastern
---
WEBINAR SNAPSHOT: Learn how to protect your clients' commercial speech and first amendment rights while adhering to laws regulating billboard signs and emerging technologies.
---

State laws regulate the physical location, elements and language included in billboard advertisements. Do your clients know what practices are prohibited when it comes to sign and billboard ads?
As an attorney, you need to know the restrictions for billboards including the differences in noncommercial and commercial speech. In this one-hour webinar, George Dean will cover these important aspects of Sign and Billboard Law.
Additionally, the webinar will cover a case decided last year in which the US District Court for the Western District of Tennessee held the Tennessee Billboard Regulation and Control Act of 1972, Tenn. Code Ann. §54-21-101 et seq., unconstitutional.
Join us July 17, 2018 when George Dean will cover commercial speech and First Amendment concerns related to billboard signs. He will also cover:
Regulating sign and billboard location
Regulating physical characteristics
Regulating digital billboards, supergraphics and other emerging technologies
About Your Presenter: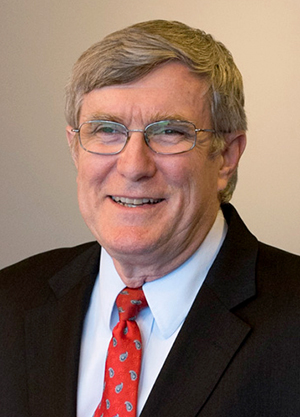 George A. Dean is a partner with the Nashville law firm of Tune, Entrekin & White, P.C. He is recognized as an expert in the South on land use law. Mr. Dean has been involved in some extremely important land use (and other) cases at the trial and appellate court levels. He has principally written Legal Aspects of Codes Administration (Revised 2004). In 2009, Mr. Dean published the 2nd Edition of Tennessee Zoning Boards: Practice and Procedure. He continues to concentrate in land use litigation, as well as other litigation. Mr. Dean earned his A.B. degree, cum laude, from Lafayette College and his J.D. degree from Vanderbilt University. He is a member of the Nashville, Tennessee and American bar associations; and the American Planning Association.