Child Custody in Tennessee: When May a Parent Relocate with Children? On-Demand
Webinar is now available on-demand.  NOTE: On-Demand webinars are not eligible for CLE credit.
If your client is petitioning to move with a custodial child, or if your client wishes to prevent the other parent from moving with the child, what are their options?
Attorneys practicing family law facing issues of parental relocation within Tennessee, outside the state, or even outside the country, have to incorporate the latest court decisions into client counsel strategy.
What factors will Tennessee courts consider in deciding whether to allow the parent to relocate with the child(ren)? Will the parent's relocation result in a change of custody?
Make plans to participate in this one-hour, on-demand audio conference on crucial practice pointers and a review of recent appellate court decisions with direct bearing on how you should proceed.
Case 1: Was a father's stated opposition to the mother's relocation in compliance with the statute? 
Case 2: What bearing does the best interest of the children have on permission to relocate with them? 
Case 3: What kind of evidence of economic necessity and career enhancement will influence a court's decision in favor of a move?
Tennessee attorney Kevin Shepherd will address these cases and more.
AGENDA
Is the motive for relocation vindictive? 
Failure to file opposition to relocation within 30 days 
Does relocation serve reasonable purpose? 
Relocation for career opportunities or employment 
Relocation to be with spouse 
Best interest of child analysis 


Order this advice-rich On-Demand audio conference risk free. 
Child Custody in Tennessee: When May a Parent Relocate with Children? — is just $107.
You risk nothing by ordering, because we will refund every penny, no questions asked, if you are in any way dissatisfied with this On-Demand audio conference.
Because this is an on-demand audio conference you enjoy:
Fast, convenient learning without any out-of-office time lost;
No travel-related expenses or complications;
The perfect affordable way to update yourself rapidly on current laws.
About Your Presenter: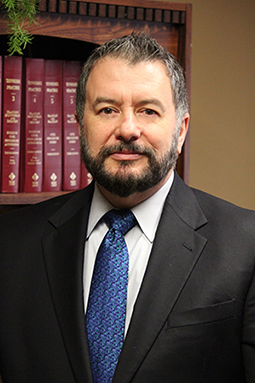 Kevin Shepherd has more than 20 years of experience and is currently in solo practice with an office located in Maryville. He also has a branch office in Franklin. He practices in the areas of family law, divorce, personal injury, criminal defense, appellate practice and general practice. He is a Tennessee Supreme Court Rule 31 family law mediator. Mr. Shepherd earned his J.D. from the University of Tennessee at Knoxville. He is a member of the Tennessee Association for Justice and is a well-received speaker at legal seminars.