New Federal Immigration Initiatives: The Essential Attorney Update
Live Webinar: Wednesday, August 23, 2017
10:00 a.m. to 11:00 a.m. Central / 11:00 a.m. to 12:00 p.m. Eastern
---
WEBINAR SNAPSHOT: Gain CLE and learn how the latest immigration law and policy changes affect the client counsel you provide.
---

If your practice involved immigration law, you're no doubt aware that Trump administration officials are developing stronger procedures to vet individuals entering the United States in light of the Supreme Court's move to allow portions of President Trump's "travel ban."
And at the street level, immigration arrests were up 38% in the first three months of the Trump administration compared with the same period last year. While President Donald Trump's more attention-grabbing ideas have been blocked or stalled, the statistics released by federal Immigration and Customs Enforcement (ICE) suggest that the more street-level aspects of his immigration agenda have achieved significant results. In the first 4 months of this year, ICE officers arrested 41,318 people, a rate of more than 400 people per day, compared with 30,028 over the same period in 2016.
Join your colleagues, from the convenience of your office, for a quick CLE briefing on where immigration law is headed and how to best advise clients facing immigration issues. Your presenter, immigration attorney Terry Olsen, will deliver use-it-now guidance:

Extreme vetting under Trump
Trafficking redefined: Steps to avoid harming your clients and their families
Upcoming changes: What to expect when the new budget takes effect on October 1, 2017
Perspectives from practicing under different administrations – and how Trump is entirely different and new
Working with "anti-immigration" immigration agencies and offices
And more

Don't miss this chance to get expert insight on immigration changes while earning valuable CLE.

Register now for this advice-rich CLE event, risk free. 
About Your Presenter: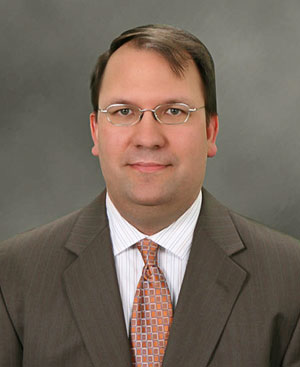 Terry Olsen practices Immigration & Nationality Law exclusively. Mr. Olsen has served, and continues to serve, the international community and his clients' interests in the United States and internationally. He is the Chair of the International Law Section of the Tennessee Bar Association and former Chair of the Immigration Law Section.
Mr. Olsen is an alumnus of William and Mary Law School. While in law school, he spearheaded several legal organizations and was involved in the following law student organizations – member of the William and Mary Law Review, Articles Editor of the William and Mary Bill of Rights Journal, Justice of Phi Alpha Delta, Virginia Trial Lawyer's Association, Technical Assistant of Courtroom 21, Research Assistant for Professor Susan Grover, Law Clerk for the Commonwealth's Attorney, and Extern at Goodman and Company.