Attorney Update: Constitutional Components of Gun Laws in Alabama and Nationwide
Live Webinar: 
Tuesday, September 12, 2017
10:00 a.m. to 11:00 a.m. Central
---
WEBINAR SNAPSHOT: Gain CLE and learn the latest Alabama and federal cases involving gun rights of critical interest to attorneys.
---

Does your practice ever involve gun rights?
It's been almost three years since voters in Alabama approved an amendment to the state constitution that affirms that the right to bear arms is a "fundamental right." Any regulation of firearms is therefore subject to "strict scrutiny" in court.
At the federal level, while the Second Amendment protects the right to keep and bear arms, the right is not unlimited and does not prohibit all regulation of either firearms or similar devices. In 1998, the Brady Handgun Violence Prevention Act, which required state and local law enforcement officials to conduct background checks on persons attempting to purchase handguns, was ruled to violate the Tenth Amendment on states' rights. The First Amendment's right to association is cited by gun show advocates. The Fourth Amendment protection against unreasonable searches and seizures is also cited by gun advocates.
Whether you are advising a gun owner, a gun manufacturer or seller, or a proponent of gun regulations, you need to be up to date on what the courts have said about the "right to bear arms" and the limits that can be imposed on that right. Join your colleagues for this 60-minute CLE webinar to get valuable client counsel guidance on:

The Second Amendment
The Tenth Amendment
The Fifth Amendment
Gun shows and the First Amendment
Search and seizure issues in the Fourth Amendment
Taxing and Commerce Clauses
Alabama's constitutional amendment
And much more!

Don't miss this chance to sharpen your gun laws skill set while earning valuable CLE!
Register now for this advice-rich CLE event, risk free.
About Your Presenter: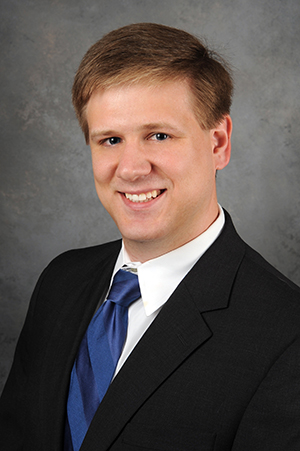 Adam C. Dauro, a partner with Heard, Ary & Dauro, LLC, in Huntsville, has represented a variety of small businesses and individuals in commercial contract disputes, including shareholder derivative actions, landlord/tenant disputes, and debt collection actions. Mr. Dauro is also experienced in general corporate matters, including formation, governance, fiduciary duties, and dissolution.
Mr. Dauro represents a number of local homeowners' associations and condominium associations, providing counsel on corporate formation and governance as well as collection rights and procedures. He has represented both individuals and associations in the litigation of homeowners' association disputes. He has also represented many small businesses and individuals in Chapter 7, 11, 12, and 13 bankruptcies.
In 2009, Mr. Dauro received his J.D. from the University of Alabama School of Law, where he served as a founding member of the Alabama Civil Rights and Civil Liberties Law Review.