Tennessee Real Estate Law Conference - Materials Only
Held in Nashville School of Law on Friday, October 18, 2019
The Tennessee Real Estate Law Conference Materials pack one day with leading authorities delivering critical law practice guidance on the hottest topics and some of the most complex issues you'll face. Leading real estate law attorneys from across the state will provide updates on the very latest about the laws, decisions, and developments affecting your practice and your clients.
Topics presented include:
Environmental issues,
Regulating digital billboards,
Construction liens,
Annexation law,
Cemetery law
Commercial landlord/tenant litigation,
Escrow requirements,
Advanced purchase contract negotiation
And more!
Agenda
8:00 a.m. to 9:30 a.m.
Appealing Zoning Decisions
George Dean
Tune, Entrekin & White, P.C.
9:35 a.m. to 9:50 a.m.
Morning Break
9:50 a.m. to 10:50 a.m.
Easements Encroachments & Setback Issues
Walter Stubbs
Stubbs Law Group
10:55 a.m. to 11:55 a.m.
Updates in Environmental Law: Endangered Species Act, Clean Water Act and Brownfield Redevelopment
Bill Penny
Burr & Forman
11:55 a.m. to 1:00 p.m.
Lunch (included with registration)
1:05 p.m. to 2:35 p.m.
Using Planned Unit Developments for Infill Construction Projects 
Loy Carney
Rudy Title & Escrow
2:40 p.m. to 3:40 p.m.
Practical Approaches to the Negotiation of Standard Leases
Scott Fielding
Sherrard Roe Voigt Harbison
Join this engaging session to learn strategies for issues like:
Introduction to Negotiating Standard leases
Construction Issues-Rent Commencement Date/Construction Costs
Exit Strategies
Operating Expenses

3:45 p.m. to 4:00 p.m.
Afternoon Break
4:00 p.m. to 5:00 p.m.
Mechanics' and Materialmens' Liens: A Primer for Tennessee Real Estate Attorneys
Joe Watson & Chris Dunn
Waller Law
This session will cover pressing topics, like:
Who can assert such liens?
Prosecuting lien claims and defending against liens
Duration of liens
Bonds to discharge liens and dealing with invalid liens
Your Tennessee Attorneys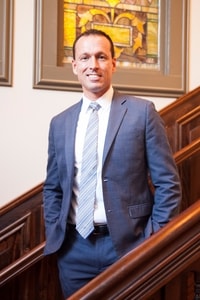 Loy Carney is a 5th generation Nashvillian, an attorney at Rudy Title & Escrow in Nashville, Tennessee, and has been actively involved in real estate transactional work since 2003.  Loy is a local Graduate of Belmont University's Jack C. Massey College of Business (BBA), and The Nashville School of Law (JD). In his spare time, Loy seeks out adventure travel, staying physically active, and enjoying the Belmont / 12 South community, where he lives. He is an active supporter of the arts community in Nashville, as well as several other philanthropic avenues of giving back at the local level.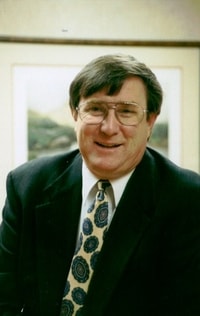 George Dean has been the employment partner at Tune Entrekin & White since 2010 representing a wide array of clients in land use, zoning and administrative hearings. Before joining his current firm, he was a partner at Parker Lawrence Cantrell & Dean (Nashville, TN) and the Assistant Metro Attorney in the legal department for metro Nashville.
He earned his Juris Doctor from Vanderbilt University School of Law and his B.A from Lafayette College in Easton, PA. A member of the American, Tennessee and Nashville Bar Association, recipient of the Nashville School of Law Distinguished Faculty Award (2012) and Author of 3 books including, Tennessee Zoning Boards: Practice and Procedure and the Legal Handbook for Tennessee Codes Officials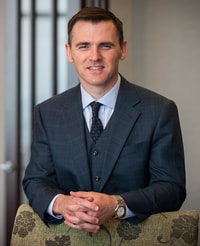 Chris Dunn Owners and developers with sophisticated construction projects can appreciate that Chris Dunn has the transactional and litigation experience to handle all aspects of the project, from the creation of a custom design and construction agreements to creative and efficient dispute resolution. Chris is recognized as an industry leader and recently completed his term as the Chair of Division 12 (Owners and Lenders) of the American Bar Association's Forum on the Construction Industry, an organization of construction professionals with over 6,000 members.  In 2014, Chris was selected by his peers to serve on the twelve-person Governing Committee for the Forum, a three-year commitment that began in August 2014.
Recognitions: Best Lawyers has recognized Chris for his work in the construction law field since 2007. Furthermore, Chris has been named 2013 "Lawyer of the Year" by Best Lawyers in America for construction law. Additional recognition for his work includes being rated "A-V Preeminent" by Martindale-Hubbell, selection to the American Arbitration Association's Construction Neutrals Panel, induction as a Fellow of the Nashville Bar Foundation, and being named to the Nashville Business Journal's "Best of the Bar."
Earned his J.D. from the University of Tennessee College of Law and his B.A. from Villanova. He is a member of the American Bar Association's Forum on the Construction Industry, the Texas Bar Association, the Tennessee Bar Association and the Construction neutrals Panel of the American Arbitration Association.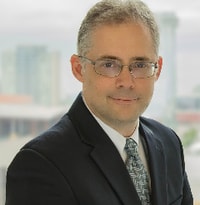 Scott Fielding  is a member of Sherrard Roe Voigt and Harbison, PLC and practices primarily in the areas of real estate law, real estate acquisition and development, title insurance, office, medical office and retail leasing, condominium and condominium association law, commercial lending (represents both borrowers and lenders), and general corporate transactions.  A 1999 graduate of Vanderbilt Law School, Mr. Fielding has been listed in Woodard/White: The Best Lawyers in American 2016-2020 for his work in Real Estate Law, and has participated in several teleconferences and CLEs on leasing issues and condominium law.  Mr. Fielding teaches property law at the Nashville School of Law.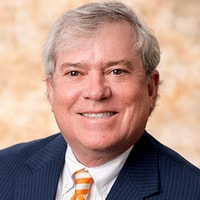 Bill Penny of Burr & Forman, is the chair of the firm's Environmental Practice Group and has a wide range of experience in environmental law at the state and federal levels, including natural resource law, mining, remediation, negotiation with regulatory agencies in environmental matters, superfund litigation, RCRA matters, brownfield redevelopment, wetlands, water quality, radiological waste and compliance, and air pollution control. Bill also practices in the Real Estate Practice Group.
Mr. Penny regularly counsels clients on environmental compliance issues and represents businesses in permit appeals, enforcement, and advocacy before state environmental boards and agencies, including the Tennessee Department of Environment and Conservation, the U.S. Environmental Protection Agency, the U.S. Army Corps of Engineers and the U.S. Office of Surface Mining Reclamation and Enforcement.
He served as general counsel for the Tennessee Department of Health and Environment and, subsequently, the Department of Environment & Conservation for more than eight years. He is a frequent speaker at local, state and national seminars dealing with environmental law, and is an instructor of environmental law at the Nashville School of Law.
Mr. Penny is the principal author of the book A Practical Guide to Tennessee Environmental Law and A Practical Guide to Tennessee Administrative Law. In addition, he is a co-author of the ABA's Brownfields Third Addition, a Tennessee editor for BNA's Environmental Due Diligence Guide, and has written the Tennessee Chapter for the ABA publication, Institutional Controls at Brownfield Sites.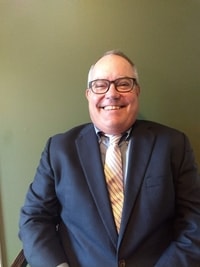 Walter Stubbs has been engaged in the general practice of law in Gallatin, Tennessee since graduating from Vanderbilt School of Law in 1982 and has substantial experience in representing clients in real estate transactions and litigation. He has prepared the materials and been the speaker at numerous continuing legal education seminars and taught as an adjunct instructor at Volunteer State Community College for over twenty years.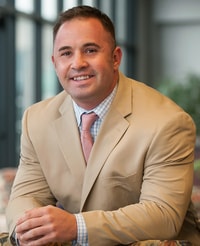 Joe Watson, of Waller Law is a member of the firm's Litigation & Dispute Resolution team, Joe Watson's commercial litigation practice is focused on construction-related issues for a broad range of clients. In his construction practice, Joe assists clients in resolving commercial construction disputes in the most cost-effective way possible, whether in the courtroom or through alternative dispute resolution. 
By working closely with his clients and learning the issues that are most important and valuable to them, Joe is able to efficiently and pragmatically resolve disputes, so clients can focus on their day-to-day operations. In his construction practice, Joe represents commercial real estate owners, developers and contractors in disputes related to construction defects and delays, payment disputes and construction lien issues.
Joe has provided numerous CLEs regarding Tennessee's construction lien statute and regularly defends and prosecutes lien claims, not only in Tennessee but also in disputes throughout the country. He earned his B.A. from Furman University and his J.D. from the University of Tennessee of Law. A member of the Nashville bar Association and Henry Phillips American Inn of Court.