Legal Ethics Update: Cloud Computing, Mobile Technology, and Other Law Practice Challenges
Live Webinar: 
Wednesday, December 13, 2017
10:00 a.m. to 11:00 a.m. Central / 11:00 a.m. to 12:00 p.m. Eastern
---
WEBINAR SNAPSHOT: Earn CLE (Ethics in Alabama, Dual in Tennessee) as you learn about the impact of technology advances on how you serve clients effectively and ethically.
---

What are the solutions to the ethical challenges presented by emerging law practice technology?
Ethical guidance from the American Bar Association, state ethics boards, and courts has not kept pace with the advances that are changing how we practice law. As soon as one area is clarified, more questions surface. For example, some states and the ABA have issued specific opinions regarding the use of cloud computing for attorneys. While the use of cloud computing is certainly permissible, attorneys must take into account security and third-party access when using these services.
Modern technological advances are making law firms more vulnerable to cyber attacks, and law firms' weaker security measures and accessibility to sensitive information are causing them increasingly to be targeted by hackers seeking client information.
Join us for a fascinating CLE webinar providing helpful advice and valuable ethics credit. You'll learn solutions to some of the challenges you face as the practice of law evolves. For example, what are the confidentiality obligations to clients and what duties are owed to non-clients in online communications?

Agenda
Mobile device use and client confidentiality
Ethical e-mail practices
Attorney duties to non-clients online
Virtual law office – ethical guidance
Client access to the file

Register now for this advice-rich CLE event, risk free.
About Your Presenter: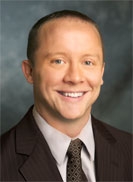 Russell Belk is a founding partner of Sutherland & Belk, PLC, in Nashville, where he represents injury victims in car accidents, 18-wheeler accidents, motorcycle accidents, slip and fall and premises liability, and wrongful death cases. He is admitted to practice in the U.S. District Court for the Middle District of Tennessee.
Mr. Belk has been a member of the Tennessee Trial Lawyers Association since 2008. In 2012, he was appointed as a presidential nominee to the Tennessee Trial Lawyers Association's Board of Governors. He has been a member of the Nashville Bar Association since 2007. From 2012 to 2016, he served on the board of the Nashville Bar Association Young Lawyer's Division. Mr. Belk has been a member of the American Association for Justice since 2009. In 2014, he was recognized as Best of the Bar for 2014 in the Nashville Business Journal. He received his B.A. from the University of Tennessee at Knoxville and his J.D., with honors, from the Nashville School of Law.