Zoning Appeals Navigation in Tennessee: Best Procedures and Strategies for Attorneys
Live Webinar: Thursday, June 29, 2017
10:00 a.m. to 11:00 a.m. Central
11:00 a.m. to 12:00 p.m. Eastern
---
WEBINAR SNAPSHOT: Earn CLE and learn how to appeal zoning decisions in Tennessee.
---

Cranes are a common sight in Tennessee. And with the explosion of commercial and residential development, zoning disputes are inevitable. But zoning laws and regulations are complicated and vary by county and municipality. The process for appealing local zoning decisions through the administrative process and the courts is equally complicated.
Dealing with zoning issues can be challenging whether you represent a landowner or a developer seeking approval of a subdivision or a planned unit development plat or a zoning waiver from a local planning commission, or if you represent a neighbor or a community opposing a development.
To stay current with procedures to be followed when challenging zoning decisions, join your colleagues for this valuable 60-minute CLE webinar. Your presenter, a seasoned Tennessee attorney and former zoning official, will provide critical instructions for achieving the best possible outcome for your client.
Agenda
Procedural requirements
Standing issues
Trial of an administrative appeal

Strategies
Local government perspective

Judicial review of local decision
Litigating a zoning case

Declaratory action
Trial strategies
Use of experts
Local government perspective
Mandamus, prohibition, and injunction

Federal preemption

Register now for this advice-rich CLE event, risk free. 
About Your Presenter: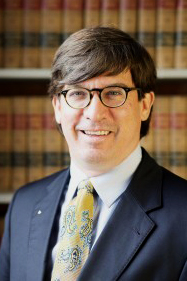 Jason Holleman joined West Nashville Law Group ("WNLG") as a principal in November 2014. His practice is focused on state and local government regulation and licensing, land use and zoning, property disputes, condemnation and civil litigation.
From 2008 to 2012, Mr. Holleman served as the City Attorney for the City of Mt. Juliet, where he represented all boards and commissions within the municipal government, including the Board of Commissioners and the Municipal-Regional Planning Commission.
Mr. Holleman is the past chair of the Environmental Law Committee of the Nashville Bar Association, a former member of the Executive Committee of the Environmental Section of the Tennessee Bar Association, and a current member of the Tennessee Municipal Attorneys Association. He was a member of the 2011 class of the Tennessee Bar Association's Leadership Law program, and the 2009 winner of the Nashville Area Chamber of Commerce's Nashville Emerging Leader Award in the area of Government and Public Affairs. In 2007 and 2011, Mr. Holleman was elected to serve as a District Councilman on the Metropolitan County Council for Nashville and Davidson County. During his tenure, his service included appointments to the Budget & Finance, Rules, Confirmations & Public Elections, and Planning & Zoning committees.