Key Elements of Wills in Tennessee
Live Webinar: Thursday, June 15, 2017
2:00 p.m. to 3:00 p.m. Central / 3:00 p.m. to 4:00 p.m. Eastern
---
WEBINAR SNAPSHOT: Gain CLE and learn the latest will-drafting solutions of interest to Tennessee attorneys.
---

Clients want their loved ones to be protected and provided for after they are gone. This can be accomplished with a properly drafted will. But what does that entail?
Join your colleagues for a valuable update on the key elements of will drafting and administration in Tennessee. The presenter will review sample verbiage to include in a will. And she will review statutory requirements for a valid will in Tennessee.
The presenter will also go over other methods to transfer property after death, such as titling real estate and designating beneficiaries in retirement plans and life insurance policies. She will offer practical pointers on how to verify the testator's capacity to execute a will and how to choose fiduciaries.
Agenda 
Establishing statutory framework 
Types of wills 
Verifying and documenting the testator's competency 
Choosing fiduciaries 
Sample will verbiage 
Updating will documents 
Beneficiary designations in retirement plans and life insurance 
Titling assets 
Sample forms 

Register now for this advice-rich CLE event, risk free. 
About Your Presenter: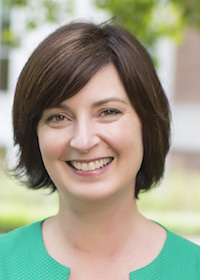 Julie Travis Moss is Of Counsel with The Blair Law Firm in Brentwood. She has more than 18 years of diverse legal experience. Her practice focuses on estate and trust administration, estate planning, guardianships and conservatorships and related litigation. Ms. Moss also practiced in her home state of Michigan where her general law practice included estate planning and administration, real estate, business planning and family law. Ms. Moss has taught legal writing at Vanderbilt Law School since 2013. 
You may also be interested in the following product(s)
Regular Price:
$497.00


Internet Price:
$297.00