2nd Annual Tennessee Business Law Conference - Materials
Held at the 

Nashville School of Law: May 20, 2016
Order your materials today from this one-day information-packed event and enhance your professional skill set!

The 2nd Annual Tennessee Business Law Conference packed one day with leading authorities, who delivered critical law practice guidance on the hottest topics and some of the most complex issues you'll face. It featured Chancellor Ellen Hobbs Lyle, who presides over the Tennessee Business Court Pilot Project, along with a faculty of leading business law attorneys, who explained the very latest developments in Tennessee business law and shared their experiences.Highlights included:
LLC operating agreements. Ralph Levy outlined the steps to follow in drafting a LLC operating agreement and the mistakes you need to avoid. 
Business litigation. Richard Spore walked through what every attorney should know when litigating a business dispute in Tennessee. 
Federal tax issues. David Parsons gave an update on federal tax issues, including tax advantages of LLCs over other entities and problems with LLC transactions with a member. 
Handling business disputes. Kevin Levine demonstrated how to use litigation as leverage in out-of-court settlements. 
Mergers and acquisitions. Bryan Williams discused the tools needed to handle mergers and acquisitions with confidence by exploring key provisions of acquisition agreements. 
Tennessee Business Court Pilot Project. Chancellor Ellen Hobbs Lyle discussed the business law issues that have arisen in the Tennessee Business Court Pilot Project during its first year. 
Ethics. Neal Graham cautioned attorneys on ethical issues that can arise when representing a client in a business dispute, including understanding the scope of your representation and avoiding conflicts of interest. 
Your Outstanding Faculty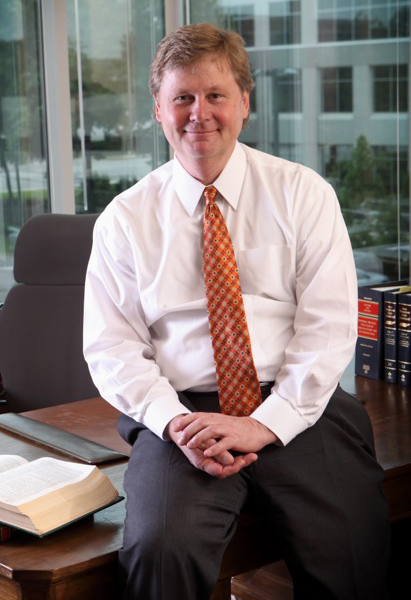 A. Neal Graham, a member of Harris Shelton Hanover Walsh PLLC in Memphis, focuses his practice on various areas of business and corporate law with an emphasis on state and federal issues concerning taxation and healthcare law. He has significant experience with tax planning for various types of entities such as C corporations, S corporations, trusts, partnerships and nonprofit entities. His healthcare law practice involves counseling clients concerning business formation, financing and regulatory compliance issues to a variety of healthcare organizations, including hospitals, nursing homes, dental practices and physician practice groups. In addition, he has handled many corporate finance and public finance debt transactions as legal counsel to the issuer/borrower or the underwriter/placement agent in various private and public debt and equity transactions. Mr. Graham also has represented both lenders and borrowers in real estate finance transactions. Mr. Graham is a frequent lecturer on topics concerning taxation, healthcare, nonprofit entities, corporate finance and real estate finance. Periodically, he serves as an adjunct professor at The University of Memphis. Mr. Graham is listed by Best Lawyers in America® in the areas of Business and Corporate Law; Estate Planning, Probate and Trusts; Health Care; Real Estate Law; and Taxation. He was also recognized as a "Super Lawyer" by SuperLawyers® magazine. A Mississippi native, Mr. Graham has claimed Memphis as his home since 1983 when he began working as a partner at Borod & Huggins law firm. He also worked previously for a regional investment banking firm, UMIC Inc., until it was sold in 1988. After that, he joined Gerrish & McCreary, P.C., where he was partner until moving to the Harris Shelton team in 1995. He serves the community in a variety of ways. He is the past president and a current member of the Memphis East Rotary Club and former chairman of the board of the North Mississippi Enterprise Initiative Inc. Also, he volunteers with Junior Achievement Inc. and Big Brother Big Sisters programs and has been involved with the inter-city community youth program at Immanuel Episcopal Center, where he has served as a member of its board of directors.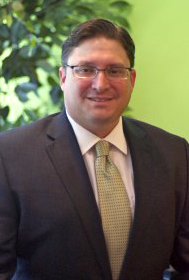 L. Kevin Levine, with L. Kevin Levine, PLLC, in Nashville, concentrates his practice in the areas of entertainment, copyright, trademark, and business law. He has represented musical artists, songwriters, producers, record labels, music publishers, personal managers, filmmakers, visual artists, literary authors, and businesses in a variety of industries. Mr. Levine graduated magna cum laude with a B.B.A. degree in Marketing from Marshall University in 1993 and also received his M.B.A. degree from Marshall University in 1996. Before law school, Mr. Levine spent several years as a member of the West Virginia, Kentucky, and Ohio business communities. He then attended the West Virginia University College of Law, from which he received his J.D. degree in May of 2002. Mr. Levine also holds a Specialist Certificate in Music Business from the Berklee College of Music extension school. Mr. Levine is a member of the Tennessee Bar Association and its Entertainment and Sports Law Section, the West Virginia State Bar and its Committee on Intellectual Property, the American Bar Association and its Forum on the Entertainment and Sports Industries and Intellectual Property sections, and a past member of the American Inn of Court. Mr. Levine is admitted to practice law in Tennessee and West Virginia state courts and in the United States District Court for the Middle District of Tennessee and the Southern and Northern Districts of West Virginia. He is recognized by the West Virginia State Bar as a trained mediator. Prior to attending law school, Mr. Levine served as Director of Sales and Marketing for The Pied Piper, Inc., which in 1991 was ranked the third largest full line retail music store in the United States by Music Trades magazine. Mr. Levine has been an active musician (drums and percussion) for many years and is a member of Nashville Songwriters Association International (NSAI); the Chapter Coordinator of the Charleston, West Virginia NSAI Chapter; and an ASCAP-affiliated songwriter. Mr. Levine is also the Executive Creative Director of Blue 11® Music Publishing, LLC. Additionally, Mr. Levine is a member of the Aircraft Owners and Pilots Association. <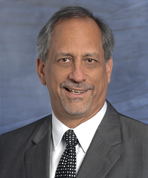 Ralph Levy, Jr., Of Counsel with Dickinson Wright PLLC in Nashville, concentrates his practice in the areas of corporate law, corporate governance, emerging business, estate planning and administration, healthcare, mergers and acquisitions, and taxation. Prior to joining Dickinson Wright, Mr. Levy was in private practice in Nashville for more than 35 years, except for a 10-year period as General Counsel, Executive Vice President and Secretary of Gambro Healthcare, Inc., a national provider of dialysis services. Mr. Levy has assisted owners of dialysis clinics in dispositions to national dialysis providers (straight sales and joint venture dispositions). He has negotiated medical director service agreements on behalf of nephrology groups with national dialysis providers and on behalf of owners of dialysis clinics with nephrologists and/or nephrology groups. Mr. Levy has also assisted a regional provider of therapeutic foster care and family based and other services for developmentally disabled persons in several transactions involving the acquisition of and/or provision of management and administrative services to other providers of similar services. He has assisted a closely held provider of non-fossil fuel power generation services in entity formation, development of template agreements for the sale and/or lease of generators for the production of power and in the financing-related documents needed as to financing of the company. He has advised a nationally recognized provider of pet grooming services in developing and implementing its business plan to provide high quality pet grooming services and retail sales of pet-related products from leased and franchise locations inside a major retailer and over the web. He is listed in InCharge Healthcare (2015 edition) Who's Who in Nashville's Medical Community, Nashville Medical News.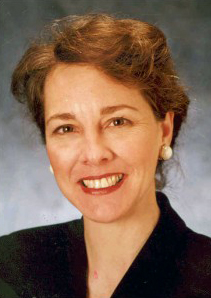 Chancellor Ellen Hobbs Lyle was appointed to Part III of the Chancery Court of Davidson County in 1996. She was elected Part III chancellor in 1998 and re-elected in 2006 and 2014. Chancellor Lyle presides over the Tennessee Business Court Pilot Program, which began taking cases on May 1, 2015. Chancellor Lyle began her legal career at the Texas law firm of Watergate prosecutor Leon Jaworski. She returned to practice law in Nashville where she became a partner in the law firm of Trabue, Sturdivant & DeWitt in 1984. She is married to Walter Kurtz, a former senior judge for the State of Tennessee.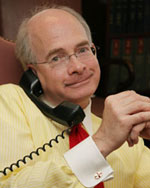 David B. Parsons is a Nashville attorney. Born and raised in Oak Ridge, Tennessee, where his father was an engineer at the atomic energy facilities, he received his A.B. from Duke University and his J.D. from the University of Chicago. He is also a certified public accountant in Tennessee. Mr. Parsons practices law primarily in the areas of estate planning; asset protection planning; tax planning; civil and criminal tax litigation; corporate and commercial matters; and estates, trusts and wills. He is a frequent speaker to professional seminars and programs relating to estate planning; asset protection planning; and tax matters. He is licensed to practice law in Tennessee, the District of Columbia and North Carolina and is a member of the American, Tennessee, North Carolina, District of Columbia and Nashville Bar Associations. He is a past president of the Nashville Estate Planning Council. Mr. Parsons was an attorney with the estate and gift tax division of the Internal Revenue Service for seven years, including one year as the managing estate tax attorney for the Nashville District (encompassing the State of Tennessee), and later served in the tax department of the accounting firm of Peat, Marwick & Mitchell before coming to Baker, Campbell & Parsons in 1983. His civic activities have included serving as Treasurer of the Sumner County Historical Society; Elder and Chairman of the Capital Campaign of the First Presbyterian Church of Gallatin; Chairman of the Sumner Foundation; Chairman of the Investment Committee of the Volunteer State College Foundation; member of the board of Gallatin Downtown Library, Inc.; and member of the board of the Gallatin Bicentennial Committee. 

Richard R. Spore, III, with Bass, Berry & Sims, PLC in Memphis, in 25 years of practice, has advised hundreds of real estate investors and other capitalists on how to best reach their business objectives through three primary areas: commercial real estate and lending, business and transaction planning, and business divorce. Mr. Spore has represented private investors, publically traded REITs and institutional lenders in commercial real estate projects across the nation. He has been at the center of numerous high profile transactions in Memphis, including landmark buildings and projects such as International Place, Crescent Centre, Clark Tower, Overton Square and Sears Crosstown. He brings passion and curiosity about the law, and a practical, results-oriented approach to structuring complicated deals, creating plans to solve a wide range of complex business problems, and helping clients execute on those strategies. His practice involves Real Estate – representing clients in commercial real estate and lending transactions involving office, retail, industrial, multi-family, hotel/hospitality, timber and agricultural land; represents both landlords and tenants in commercial lease transactions, including complex build to suit leases; advises developers on a variety of development projects and public/private partnerships, including various payment-in-lieu-of-taxes (PILOT) matters; represents publicly traded REITs in acquisitions and portfolio financing; represents borrowers, lenders and investors involved in distressed real estate situations – Business and Transaction Planning – advising investors and private company owners in a wide variety of investment partnership, joint venture and start-up situations – and Business Divorce – advising business owners, partners or co-investors who no longer get along. Mr. Spore has taught business law and business planning to undergraduate and graduate business students and to law students. He has taught dozens of classes and seminars to lawyers, business executives and commercial real estate professionals and has published award-winning articles in regional and national publications. His third book, The Guide to Business Divorce, was published by the American Bar Association in 2012. He also chaired the committees that adopted Tennessee's current laws in the areas of limited liability companies and general partnership entities. He has been actively involved in firm management having served on the firm's executive committee and recently been named as the managing partner of the firm's Memphis office. He has also served on several nonprofit boards, including a two-year term as President of the Board of Directors of Memphis Botanic Gardens, where he helped lead the Board during the MBG's construction of a world class $6,000,000+ Children's Garden.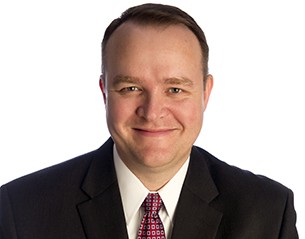 Bryan K. Williams is a partner in the Nashville law firm of Gullett Sanford Robinson & Martin PLLC. Prior to joining Gullett Sanford Robinson & Martin, Mr. Williams was a partner in Cornelius & Collins in Nashville. He represents entrepreneurs, professionals and companies with their business, commercial, professional and corporate legal needs and disputes, involving complex transactions, sales and acquisitions, contract creation and negotiation, entity formation, management and operations, licensing, credentialing and regulation, across numerous diverse industries and disciplines. He is also a Rule 31 Listed General Civil Mediator and is available to assist parties in resolving their civil and commercial disputes, based upon his nearly two decades of experience. He has been named to Mid-South Super Lawyers® "Rising Stars" lists. In 2013, he was recognized for his accomplishments as a Tennessee attorney by Top 100 Lawyers® magazine. Mr. Williams has represented clients in claims involving injuries to person or property rights, and he has civil litigation experience in litigating, negotiating, mediating and trying lawsuits for parties, whether such claims be related to automobile accidents; personal injury; property damage; consumer protection; patent, copyright, trademark and other intellectual property rights; product liability; governmental tort liability; faulty or negligent construction of residential or commercial property; trucking and transportation liability; premises liability; hospitality law and liability; civil rights and discrimination law; elder abuse and neglect; healthcare and nursing home law; medical and dental licensure, and malpractice; insurance coverage, and defense; legal malpractice defense; wrongful death; and other civil disputes. He is admitted to practice law in all state and federal courts in Tennessee, as well as the Sixth Circuit Court of Appeals and the United States Supreme Court.
Full Agenda
Creative Practices for Handling ‭Business Disputes 
‭8:00 A.M. TO 9:00 A.M. 
‭Kevin Levine 
‭L. Kevin Levine, PLLC 
‭Top 10 negotiation strategies 
‭Getting past roadblocks to an agreement 
‭Alternatives to a financial settlement 
‭What to do if the business goes bankrupt 
‭What to do when litigation is inevitable 
‭Using litigation as leverage in out-of-court ‭settlements 
‭What settlement negotiations could be ‭admissible at trial 
‭Responding to dirty negotiation tactics 
‭ 
Mistakes to Avoid in Drafting LLC ‭Operating Agreements 
‭9:00 A.M. TO 10:00 A.M. 
‭Ralph Levy 
‭Dickinson Wright PLLC 
‭Drafting a limited liability company (LLC) operating ‭agreement is one of the most important issues to ‭be addressed when organizing a LLC. Let Mr. Levy ‭walk you through the steps to follow in drafting ‭a LLC operating agreement and the mistakes you ‭need to avoid. 
‭Capital call/admission of new members 
‭Management removal and indemnification of ‭manager 
‭Voting provisions and transfer restrictions 
‭Distribution and allocation clauses 
‭Amendments and tax and reporting clauses 
‭Buy/sell/forced sale rights, impasse, and ‭dissolution 
‭Rights of first refusal 
Confidentiality provisions, rights of first opportunity, noncompetition restrictions, and nonsolicitation
‭Sample operating agreement review 
‭ 
‭MORNING BREAK 
10:00 A.M. TO 10:15 A.M. 

‭Ethics for Attorneys in Business Disputes 
‭10:15 A.M. TO 11:15 A.M. 
‭Neal Graham 
‭Harris Shelton Hanover ‭Walsh PLLC 
‭How quickly can you settle a business dispute? Can ‭you reach a resolution that secures your client's ‭bottom line, while preserving relationships with ‭clients, partners, suppliers, and customers, all while ‭advoiding inadvertent missteps that may violate ‭ethical guidelines? Mr. Graham will show you how to ‭settle a business dispute without violating the rules ‭of professional conduct.
‭Who is the client–the LLC or the members? 
Understanding the scope of your representation 
‭Ethical standards and civil liability 
‭Adequacy of fees and charges 
‭The role of the attorney as advisor in entity ‭formation 
‭Avoiding conflicts of interest 
‭Confidentiality–information derived from an ‭earlier representation 
‭ 
Business Entity Laws: What Every ‭Litigator Should Know 
‭11:15 A.M. TO 12:15 P.M. 
‭Richard Spore 
‭Bass, Berry & Sims, PLC 
‭Mr. Spore, author of The Guide to Business Divorce, will ‭walk you through what every attorney needs to know ‭when litigating a business dispute in Tennessee. 
‭Make sure to sue the correct entity 
‭Make sure to refer to the correct business entity act 
‭Understand the different kinds of organization ‭documents required for different kinds of ‭business entities 
‭Understand which agreements among business ‭owners must be in writing 
‭Understand which provisions of the business ‭entity acts cannot be waived by agreement 
‭Understand what happens when a business ‭entity party to litigation has been dissolved 
‭Personal liability of business owners 
‭Fiduciary duties of owners and managers under ‭the business entity acts 
‭Voting and distribution rights of owners 
‭ 
‭LUNCH (INCLUDED WITH REGISTRATION) 
12:15 P.M. TO 1:15 P.M. 

‭Selected Federal Tax Issues Involving LLCs 
‭1:15 P.M. TO 2:30 P.M. 
‭David Parsons 
‭Nashville attorney 
‭Single member LLC taxation as a disregarded ‭entity or corporation 
‭Multi-member LLC as a partnership or ‭corporation 
‭Tax advantages of LLCs over other entities 
‭Compensation planning issues, including ‭guaranteed payments 
‭Employment and self-employment tax issues 
‭Tax allocations and distributions 
‭Terminations, liquidation, merger, and division ‭of LLCs 
‭Death or retirement of a member 
Using elections to make option basis adjustments 
‭Problems with LLC transactions with a member 
‭ 
Mergers & Acquisitions: Drafting the ‭Acquisition Agreement 
‭2:30 P.M. TO 3:30 P.M. 
‭Bryan Williams 
‭Gullett Sanford Robinson & Martin PLLC 
‭Let Mr. Williams give you the tools you need to ‭handle mergers and acquisitions confidently. 
‭Stock and equity transactions 

‭Securities law issues 
‭Cash mergers 
‭Combination of sale and redemption 
‭Imputed interest 
‭Review and analysis of a sample acquisition ‭agreement 

‭Asset transactions 

‭Sale of sole proprietorship 
‭Sales after the repeal of general utilities 
‭Capital losses 
‭Retention of a holding company 
‭Review and analysis of a sample acquisition ‭agreement 

‭General considerations 

‭Method of payment 
Representations and warranties 
Indemnification, escrow and setoff 
‭Employee benefits 
‭Covenants and conditions 
Pre-closing, closing and post-closing ‭considerations and checklists 
‭ 
‭AFTERNOON BREAK 
3:30 P.M. TO 3:45 P.M. 

‭The Tennessee Business Court Pilot ‭Project: One Year Later 
‭3:45 P.M. TO 5:00 P.M. 
‭Chancellor Ellen Hobbs Lyle 
‭Davidson County Chancery Court 
The new Tennessee Business Court Pilot Project, ‭presided over by Chancellor Ellen Hobbs Lyle, began ‭taking cases on May 1, 2015. The Pilot Project has ‭procedures, technology, and dockets specifically ‭designed for and adapted to business cases. Let ‭Chancellor Lyle walk you through the Pilot Project's ‭first year in operation. Chancellor Lyle will provide ‭you with a survey of business law issues that have ‭come up in cases in the Business Court Pilot Project in ‭addition to providing a roadmap for the Pilot Project. 
‭How is a Davidson County case assigned to the ‭Pilot Project? 
‭How is a case from a county other than Davidson ‭County assigned to the Pilot Project? 
‭What cases are eligible to be heard in the Pilot ‭Project? 
‭What cases are excluded? 
‭What are some of the features of the Pilot Project?