2015 Attorney Technology Conference: Applying the Latest Tools for Successful Practice Development, Case Management, and Client Service - Materials Only
Held Friday, December 11, 2015

Order your materials today from this information-packed conference!
Technology has a significant presence in the legal world. If you can embrace going digital and use it to your advantage, you can improve your practice in so many ways by increasing efficiency and simplifying some of your most challenging day-to-day tasks.
That's where the Attorney Technology Conference came into play. Attendees learned the very latest technological developments that have an impact on their practice. 
This program featured Nashville Circuit Judge Tom Brothers, along with a faculty of attorneys, explaining the very latest developments in technology. 
Highlights Included:
Practical tech tips: Recovering data, archiving and preserving data, and sharing and retrieving data
Time-saving tools that every attorney should have in his or her technology toolkit
How to make your social media evidence usable at trial
A judge's perspective on technology in the courtroom and e-discovery
How to find free legal research sites and free case law
Tips and strategies for collecting social media evidence to use at trial
How to find "practice tools," such as sample forms, contracts, briefs, and settlements
Update on new federal e-discovery amendments
How to use blogs and social media to grow your practice
Ethical issues inherent in "cloud computing"

Conference Take-Aways:
Learn how to recover data, archive and preserve data, and share and retrieve data
Learn how to use apps, software, and other devices to improve your individual efficiency
Learn how to search the internet "like a pro"
Learn how to collect and properly use social media evidence, such as emails, texts, and voice mails
Learn how to overcome authentication hurdles when admitting electronically stored information (ESI) at trial
Learn how to give the judge what he or she wants by presenting your ESI properly
Learn the anticipated impact of the new federal e-discovery amendments set to take effect on December 1
Learn about privacy issues inherent in cloud computing
Learn how to effectively market your law practice online
Learn about common devices and programs being used by attorneys to increase productivity
Your Expert Faculty:
Judge Thomas Brothers, Davidson County Circuit Court
David Anthony, Bone McAllester Norton PLLC, Nashville
André J. Bahou, with Bahou Law PLLC, Brentwood
Ian Bourgoine, Belmont University College of Law, Nashville
Nancy Eady, Morris, Haynes, Wheeles, Knowles, & Nelson, Alexander City, AL
William M. Jeter, Heaton and Moore PC, Memphis
Tom Shaw, Assistant General Counsel, CCA Legal Department
Russell Taber, Riley Warnock & Jacobson PLC, Nashville
Your Conference Leaders

David Anthony, a member of Bone McAllester Norton PLLC, in Nashville, maintains and publishes a blog, CreditorsRights101.com, and corresponding Twitter feed (@creditorlaw), both of which focus on creditor issues in the law. Mr. Anthony concentrates his practice in the areas of bankruptcy, commercial litigation, creditors' rights, construction and lien litigation. Experienced in Tennessee debt collection and Tennessee collection laws, he represents creditor clients throughout Middle Tennessee in state, federal and bankruptcy courts. He also has significant experience representing financial institutions throughout the loan transaction process, including loan documentation and renewals, as well as loan re-works and reorganizations. He is a regular author and guest speaker on topics related to bankruptcy, post-judgment collections strategy, foreclosures, ethics and trial practice.

André J. Bahou, with Bahou Law PLLC, Brentwood, is a registered patent attorney who practices in the area of intellectual property law, including litigation management of patents, copyrights, trademarks, and trade secrets. He has extensive experience in all aspects of patent infringement litigation, from pre-complaint investigation through trial and appeal. Mr. Bahou has worked on cases involving varying technologies such as medical devices, computer hardware, software, and Internet security systems. He has represented clients in electronic discovery disputes, motion practice, claim construction ("Markman") hearings, PTAB trials, federal court trials and several appeals before the United States Court of Appeals for the Federal Circuit. Mr. Bahou is past President of the Tennessee Intellectual Property Law Association and is a Board Member on LaunchTN. He earned a B.S. in Engineering from Tennessee Tech, an M.S. with honors in Electrical and Computer Engineering from the Johns Hopkins University, a J.D. and LL.M. in Intellectual Property Law from the University of New Hampshire.

Ian B. Bourgoine is Public Access/Reference Librarian at Belmont University College of Law in Nashville. Prior to joining the law library staff at Belmont, Mr. Bourgoine was an attorney practicing class action litigation in a number of states around the country. As an attorney and law librarian, Mr. Bourgoine is interested in how new technologies are transforming the way lawyers conduct legal research and practice law. He is currently certified in both E-Discovery and Digital Computer Forensics, and teaches courses on E-Discovery, Technology & Legal Practice, and Courtroom Technology. As the current Public Access/Reference Librarian, Mr. Bourgoine is also responsible for ensuring the availability of library resources to patrons as well as providing reference services. He received his bachelor's degree and law degree from the University of New Hampshire and his Masters of Library and Information Science degree from the University of Pittsburgh's iSchool. 

Judge Thomas W. Brothers was appointed to a term on the Davidson County Circuit Court in February 1989, was elected in 1990, and re-elected in 1998, 2006, and 2014. He practiced law in Nashville as a solo practitioner (1978-89) in the law offices of Jack Norman. Judge Brothers is a member of the ABA Judicial Division's Technology Committee. As a member of the Tennessee Judicial Conference, he serves as Chair of the Technology for the Courts Committee and is a member of the Pattern Civil Jury Instructions Committee and the Delay Reduction Committee. He is a past Secretary for the Conference. He is the Vice-Chair for the Justice Information System (JIS) of Nashville-Metropolitan government as well as being the Circuit Court Representative on the Policy and Operations Committees of JIS.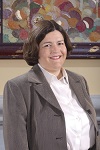 Nancy Eady is a partner at Morris, Haynes, Wheeles, Knowles & Nelson in Alabama. She has been with the firm since 1991 and practices out of the Alexander City office. Ms. Eady heads the Legal Research Department of the firm, and she has successfully defended many of the verdicts and rulings obtained at trial by other attorneys in the firm. She graduated with highest honors from Auburn University and then went on to Montgomery's Jones School of Law where she earned the James L. Carter Scholarship Award, given to the graduating student with the highest grade point. Ms. Eady is an active member of the Alabama State Bar and serves on the Executive Committee of the Alabama Association for Justice. She also served on the Board of Directors for the Lake Martin Area United Way in 2007 and 2008. (Birmingham location)

William M. Jeter is with the law offices of Heaton and Moore PC in Memphis. Prior to joining Heaton and Moore, he practiced with the firm of Jeter and Nahmias, PLLC. Mr. Jeter concentrates his practice in construction litigation, products liability and general civil litigation. He has been practicing law in the state of Tennessee and, more particularly, in Shelby County since 1976. Mr. Jeter has been nationally recognized for his innovative work in legal technology. He was featured as a "Tech Setter" in the national magazine Law Office Computing, related to the integrated computer technology he has implemented in his firm. Mr. Jeter and his legal assistant, Kathy Burnett, were also featured as the cover story on the July/August 2005 issue of Legal Assistant Today as a Tech Savvy Litigation Team. He is a member of the American, Tennessee and Memphis bar associations; the American Association for Justice, the Tennessee Lawyers Association, and the Memphis and Shelby County Trial Lawyers Association. In addition to the Inns of Courts, Mr. Jeter is a member of the Trucking Industry Defense Association and the Lawyer's Journal Club. He served as past president of the local chapter of the American Inns of Court. Mr. Jeter has recently lectured on toxic mold litigation and computer technology for the small law firm. He earned his B.B.A. and J.D. degrees from the University of Memphis.

Tom Shaw is Assistant General Counsel with the Legal Department of Corrections Corporation of America's (CCA's) Facility Support Center in Nashville. Mr. Shaw manages all processes and programs associated with electronic record identification, discovery, retention, and destruction for CCA. He graduated from Western Kentucky University and received his law degree from the Nashville School of Law. He has worked with CCA in a variety of roles since 1995.

W. Russell Taber, III, with Riley Warnock & Jacobson PLC, in Nashville, practices primarily in the area of business litigation. He has represented individual and corporate clients in federal and state courts and arbitration proceedings. He has experience in various substantive areas of the law and industries, including breach of contract, information privacy, business torts, intellectual property and healthcare. Recognizing the significance of electronic discovery in commercial litigation, Mr. Taber is involved in developing cost-effective e-discovery solutions that are legally defensible and advance his clients' litigation objectives. He is the author of the book Electronic Discovery in Tennessee: Rules, Case Law and Distinctions. Mr. Taber is AV rated by Martindale-Hubbell and has been named a Mid-South Rising Star by Super Lawyers since 2012. Prior to joining Riley Warnock & Jacobson, PLC, he served as a law clerk for the Honorable Gilbert S. Merritt Jr. of the United States Court of Appeals for the Sixth Circuit. Mr. Taber graduated from Vanderbilt University Law School, where he served as Special Project Editor of the Vanderbilt Law Review and was a member of the Order of the Coif and the Moot Court Board. He also graduated Phi Beta Kappa from Georgetown University with a B. A. degree. 
Your Full Agenda



8:00 A.M. TO 9:00 A.M.
"E-Discovery: Practical Tech Advice"
William M. Jeter
Heaton and Moore PC 
With e-discovery quickly becoming the number one source of evidence, attorneys need to stay up-to-date on the latest rules, regulations, case law and pitfalls involving electronically stored data. Get new insight, practical tech tips, and tactics from a seasoned practitioner to get you up-to-speed on this crucial step in the litigation process. Mr. Jeter will offer advice on: 
The computer forensics toolkit
Common computer challenges with e-discovery, how to avoid them, and what to do when they happen
Getting familiar with file systems, file types, and locations for the most common sources of e-discovery
Practical tech tips

Recovering data
Archiving and preserving data
Sharing and retrieving data
Presenting online data

The latest and greatest tech tactics and handy tips
9:00 A.M. TO 10:00 A.M.
"Technology and Gadgets in the Practice of Law"
Ian Bourgoine
Belmont University College of Law 
Electronic gadgets proliferate every aspect of our lives in this day and age. Almost everything we do is connected in some way with accessing digital information and managing our lives through a great variety of devices. In the practice of law, there is a strong trend toward greater utilization of apps, software, and devices to improve individual efficiency, reduce accumulation and waste, and provide greater access to information. Mr. Bourgoine will introduce you to some time-saving tools that every attorney should have in his or her technology toolkit and review some of the most common devices and programs currently being used by attorneys to increase your productivity and save you both time and money in your daily practice.

BREAK 10:00 A.M. TO 10:15 A.M.

10:15 A.M. TO 11:15 A.M.
"Handling Social Media, E-Mail, and Other ESI"
Russell Taber
Riley Warnock & Jacobson PLC 
The influence of social networking sites like Facebook, Twitter and LinkedIn and other technologies have exploded in recent years. So it should come as no surprise that these sources are increasingly playing a significant role in federal and state court. What is your strategy for using social media in your next trial? Having an effective plan for using social media and other electronically stored information (ESI) at trial can position attorneys for success in the courtroom. But how do you discover this information? Social media and other electronic evidence is most likely to be admitted at trial when it is obtained properly. Let Mr. Taber offer you some tips and strategies for collecting and properly using social media and other electronic evidence at trial. He will discuss
Methods for identifying and collecting ESI
Top mistakes that can jeopardize admissibility of ESI
Overcoming authentication hurdles
The hearsay rule applied to ESI
E-mails and attachments
Social media, text messages, and blogs
Voicemail, video and audio recordings, Fitbit, and GPS
Best practices
11:15 A.M. TO 12:15 P.M.
"How to Search Like a Pro"
Nancy Eady
Morris, Haynes, Wheeles, Knowles, & Nelson 
What is the difference between a search engine and a directory? How do search engines really work? Which search engines are best? In order to keep pace in today's world with everything only a touch away on the internet, you need streamlined research skills that will make the internet an asset rather than a liability for your firm or office. How do your skills stack up? Do you know the best, most efficient ways to get the information you need? Let Ms. Eady give you the tools you need to "search like a pro." You'll learn:
How to find free legal research sites and free case law
Boolean logic to create the best search strategies for finding relevant documents
Which search engines are the best
Google and search engines that "think"
Browser tricks and the power of the "find" function to scan web pages quickly
How to manage bookmarks
How to find "practice" tools, such as sample forms, contracts, and briefs, motions, complaints, and settlements
12:15 P.M. TO 1:15 P.M. (LUNCH PROVIDED ON SITE)
1:15 P.M. to 2:15 P.M.
"A Judge's Perspective on Technology and E-Discovery"
Judge Thomas Brothers
Davidson County Circuit Court 
Appropriate use of technology to display or play evidentiary exhibits or illustrative aids changes the dynamic in a courtroom in productive and helpful ways. For judges, technology can increase opportunities to control the proceedings, set time limits, and decide matters expeditiously. For jurors, it can increase the sense of participation and improve the understanding of the facts. For lawyers, the faster pace, coupled with the need to respond to visual cues for objections as well as the traditional oral cues, puts a premium on a concise case theory and thorough preparation. Let Judge Brothers walk you through the use of technology in the courtroom.
Judge Brothers will also discuss some of the practical applications of e-discovery, including giving the judge what he or she wants by submitting and presenting your electronically stored information (ESI) properly and ESI issues to address in the courtroom, including information on cloud computing, social networking, and privilege and privilege logs.

2:15 P.M. to 3:00 P.M.
"Update on Federal E-Discovery Amendments"
Tom Shaw
Assistant General Counsel, CCA Legal Department
Significant updates and revisions to the Federal Rules of Civil Procedure, with regard to e-discovery, will take effect on December 1, 2015, absent (unlikely) action by Congress. These changes will have a direct impact on long-held litigation paradigms, particularly in the context of discovery.
The provision defining the scope of discovery will be changed.
There will be an increased emphasis on cooperation.
Objections to requests for production will have new requirements.
Preservation and spoliation standards will be directly addressed by the amendments.

Mr. Shaw will update you on these changes and the anticipated impact these changes will have on your practice, your clients, and opposing parties. 

BREAK 3:00 P.M. TO 3:15 P.M.

3:15 P.M. to 4:15 P.M.
"Ethical Issues of Cloud Computing"
André J. Bahou
Bahou Law PLLC, Brentwood
Technological competence is an ethical imperative in today's world. Because your competition is leveraging the cloud to serve clients faster and better, you must learn how to ethically integrate 21st century technology into your law firm. Mr. Bahou will discuss:
What is cloud computing?
Litigation issues involved with cloud computing
Privacy issues inherent in cloud computing
Ethically contracting with vendors
Formal ethics opinions and cloud computing

4:15 P.M. TO 5:00 P.M.
"Marketing Your Legal Practice: Websites, Blogs, and More"
David Anthony
Bone McAllester Norton PLLC 
The rise of social media has changed the playing field for today's attorney – using social media is a necessity not a luxury. Your presence online can give your potential clients the confidence they need to take the next step. Mr. Anthony will discuss what you should and should not do when marketing your law practice online, how to use blogs and social media to grow your practice, and options for online marketing. He will offer tips on why you should blog and what to blog about and what your website should and should not say and will give you real-life examples to put to use right away in your marketing plan. You'll learn:
How clients are using social media to find and engage with lawyers
Law firm website essentials
Lawyer blogs – types of blogs, why blog, and what to blog about
LinkedIn, Facebook and Twitter – pros and cons
Why did your colleagues attend?
Quality presenters. Your presenters are on the cutting edge of today's technology.
Judicial perspective. Attendees heard from Nashville Circuit Judge Tom Brothers on the use of e-discovery and technology in the courtroom.
Practical information. Attendees received the very latest information on what you need to know about the use of technology in your day-to-day practice, including the most recent apps and software being used in the legal field.
Timely information. Attendees learned how to use today's latest technology to enhance and grow your practice and got updated on the changes to the federal e-discovery rules.
Time-saving tips. Valuable tips on how to use today's technology in the practice of law to save you both time and money.
Useful materials! You'll receive a notebook of materials and have the ability to download the materials electronically after the conference.

Technology is a part of an attorney's day-to-day practice. Get up to date on the latest in technology for today's attorney:
Social media discovery
Computer forensics toolkit
Ethics in "cloud computing"
Tech gadgets
Best practices for handling social media
Streamlined research skills
Technology in the courtroom
ESI storage and retrieval
E-discovery
New federal e-discovery rules
Law firm website essentials
What you colleagues said about last year's seminar:
"All of the speakers were informative and very effective – much useful practical information provided."
"All of the presenters were very engaging and were able to interact well with the attendees."
"Topics were substantive and useful. Seminar was good in all respects. I liked it all!!"