Social Media and Online Defamation: Evidence, Burden of Proof and Other Key Considerations - On-Demand
Webinar now available On-Demand. NOTE: On-Demand webinars are not eligible for CLE credit.
---
WEBINAR SNAPSHOT: Attend this webinar to understand how to proceed in defamation claims based on social media and online posts.
---
Communication via social media has been commonplace for some time.  Sites such as Facebook, Twitter, Instagram, Yelp! message boards, comment sections on media outlets and others provide users with the opportunity to post messages that are broadly disseminated. Social media can be a breeding ground for defamation claims, especially because social media posts reach such a wide audience. Recent cases resulting in large judgments for plaintiffs make it imperative for attorneys to understand how to effectively respond to such claims:
A North Carolina woman won a whopping $500,000 judgment against a defendant for a defamatory Facebook post.
A Massachusetts car dealership prevailed in a defamation action against a former employee's brothers who started a social media campaign accusing the dealership of discrimination.
In 2015, the wife of a Western Michigan football booster filed a defamation suit against three posters on a Western Michigan message board.

Use this on-demand webinar when presenter Marcus Chatterton will review the elements of defamation, the special treatment given to "public figures," and the burden of proof. He will also go over the opportunities for defamation in social media and explain how to use social media evidence in a defamation action.
You'll learn:
The definition of social media
Basics of defamation law
Elements of slander and libel
The special treatment of "public figures"
The burden of proof
Similar claims
Opportunities for defamation on social media
Discovery, presentation, and use of social media evidence in a defamation action
Private collection and preservation
Civil discovery process
Lawsuit examples
About Your Presenter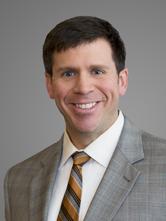 Marcus Chatterton
Partner
Balch & Bingham LLP
Marcus Chatterton of Balch & Bingham LLP frequently speaks on the use of social media evidence in litigation.  He is active in both the Business Litigation Practice Group and the Products Liability and Casualty Litigation Practice Group.  His practice focuses on Intellectual Property disputes and cases involving damage to and ownership of real property.
He has been actively involved in defending several large corporations against lawsuits alleging property damage related to underground coal mining activities.  In addition to his Intellectual Property and Real Property practice, Mr. Chatterton also represents businesses of all sizes in product liability, personal injury, breach of contract, economic loss claims, and construction disputes.