Deposition Best Practices for Successful Attorneys: How to Prepare, Take, and Defend - On-Demand
Webinar is now available on-demand.  NOTE: On-Demand webinars are not eligible for CLE credit.

---
If you aren't 100% sure of the best ways to take depositions, you aren't alone! Deposition training is rare in law school, and 6 in 10 attorneys have had no instruction before taking their first one.
But the fact is that depositions are more common than ever, and you have to be able to answer key questions as you prepare. Who is the judge? What are my goals? Who is the opposing counsel? How do I intend to use the deposition?
And there are evidentiary and procedural issues. What grounds for objections are proper and which are not? How do I handle privilege issues? When is it necessary to move to terminate or limit a deposition because the deposition is being conducted in bad faith or in a manner that is annoying, embarrassing, or oppressing to a witness?
Learn more with this quick and valuable on-demand webinar on depositions. You'll gain valuable skills for using them to get the results you want and delivering a better client outcome.
Agenda



How to prepare your client for depositions
How to accomplish your goals when taking depositions
Preparation
Issues in taking depositions

Privilege issues
Evasive issues
Dealing with attorney misconduct

Issues in defending depositions
About Your Presenter: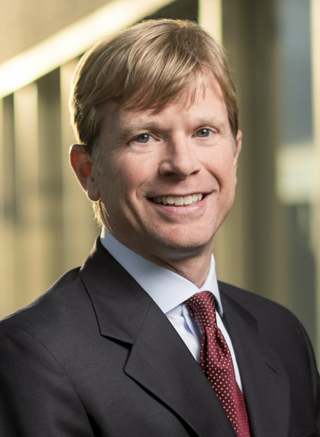 Todd Presnell is a Partner with Bradley Arant Boult Cummings in Nashville. He is a trial lawyer licensed in Georgia and Tennessee who represents major corporations, small businesses, tax-exempt organizations, and individuals in their litigation-related needs. Mr. Presnell has served as lead counsel in federal and state courts across the country, including Arizona, Colorado, Connecticut, Georgia, Illinois, Minnesota, New Mexico, Tennessee, and Texas. He has handled numerous bench and jury trials, argued before the Sixth, Seventh, and Tenth Circuit Courts of Appeals, the Tennessee Court of Appeals, and briefed cases before the United States Supreme Court and the Tennessee Supreme Court.
Mr. Presnell's experience includes product liability cases in the automotive, equipment-manufacturing, food-product, and manufactured housing industries, employment-discrimination cases for small, privately held companies to multinational corporations, disputes over non-compete and non-solicitation agreements, litigation over trade-secrets violations, contract and other disputes involving health-care companies, fiduciary-duty disputes involving corporate directors and officers, trust-related litigation, and business tort claims.