Alabama Probate Update: Inventory, Valuation, Accounting, and Creditor Claim Obstacles
Live CLE Webinar: Tuesday, December 5, 2017
10:00 a.m. to 11:00 a.m. Central
---
WEBINAR SNAPSHOT: Earn CLE as you learn the essentials of administrating an estate in Alabama, from start to finish.
---
Many Alabama attorneys find a steady stream of income from clients named as administrators of an estate or executors of a will who have numerous practical questions following the loss of a loved one. What will happen to the decedent's property? When and how will the assets be distributed? How do I ensure compliance with the complex legal requirements for handling an estate?
Estates vary in size, make-up, and complexity. But, in general, administering the decedent's estate consists of identifying and collecting the assets, paying all of the expenses and obligations, and distributing the remaining assets to the beneficiaries. Although it may sound simple, leading the administrator through these steps can be time-consuming and, in some cases, highly complex.
Join your colleagues for a quick, yet thorough, CLE review of the Alabama probate process. You'll learn how to conduct the initial consultation with the decedent's family, determine the status of the will and the decedent's assets and debts, gain the necessary information for the inventory of the estate to be prepared, and bring the estate to closure.
Many estates are relatively straightforward, provided you're versed in the requirements for opening the estate, identifying and collecting the assets, paying the expenses and creditors, and distributing the assets. But much can happen along the way – unexpected creditors or an insolvent estate, for example.
Agenda:
Identifying estate assets and liabilities 
Estate inventory and valuation 
Marshalling assets 
Creditor claims and insolvent estates 
Failure to timely render accountings and close the estate 

Earn CLE as you learn the essentials of administrating an estate in Alabama, from start to finish. Register now. 
About Your Presenter: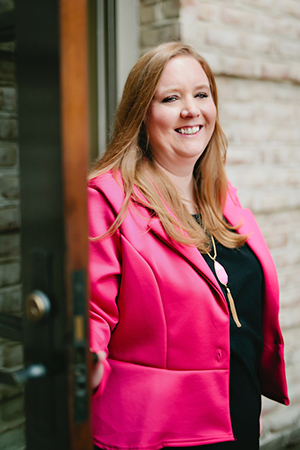 April Dunaway Wise is a shareholder at Capell & Howard, P.C. in Montgomery. Ms. Wise concentrates her practice in the area of estate and tax planning, estate and trust administration, estate and trust litigation, and special needs planning. She also handles other probate court matters including guardianships, conservatorships, and adoptions.
She received her bachelor's degree in accounting, cum laude, from Auburn University in 2004 and her juris doctorate, magna cum laude, from Cumberland School of Law in 2008. A native of Enterprise, Alabama, Ms. Wise served on the Editorial Board of the Cumberland Law Review as the Symposium Editor and served as an Abraham Caruthers Fellow for Cumberland's Legal Research and Writing program. While in law school, she also served as President of the Christian Legal Society.
In addition to the practice of law, Ms. Wise has served as an adjunct professor at Auburn University at Montgomery, where she taught Estate Planning to upper-level undergraduate students and graduate students.