On the Job Injuries: Understanding Product Liability Lawsuits
Live Webinar:Tuesday, October 16, 2018
10:00 a.m. to 11:00 p.m. Central / 11:00 p.m. to 12:00 p.m. Eastern
---
WEBINAR SNAPSHOT: Join this live webinar for an opportunity to earn CLE and learn about how and when product liability lawsuits may be the correct course of action after workplace injuries.
---

Every year, thousands of workers suffer serious injuries or are killed on the job, and in many cases, a defective industrial product is discovered during the course of investigating a worker's compensation case. Although a state's workers' compensation system places limitations on the ability of employees to hold employers accountable for work-related injuries, many people do not realize that there may be another available source of recovery.
If a product causes an on-the-job injury, a product liability suit may be brought against the product's manufacturer. When a worker is seriously injured or killed on the job, it is important to look closely at the working environment, including the products or machines used onsite, to judge whether or not a product liability suit is the correct course of action.
Common industrial products may include manufacturing equipment, farming equipment and construction equipment, and examples of product liability suit potential missteps include machinery that lacks proper safety guards; safety instructions that are not be properly posted or may be missing altogether; an industrial product that may not be properly secured; or workers that may have been instructed to use the product improperly.
Join us for this one-hour webinar on product liability suits where our expert speaker will cover:
Product Liability: The Rule of Law
How to Access a Product Liability Case
How to Prepare a Product Liability Case

Discovery
Expert Testimony
Applicable Standards

Trial
About Your Presenter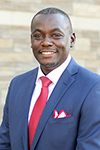 Kendall Dunson is a principal at Beasley Allen in Montgomery, Alabama. Mr. Dunson handles product liability, general personal injury and workers' compensation cases involving defective industrial machinery as a member of Beasley Allen Law Firm's Personal Injury and Product Liability Section. He has worked on numerous cases to compensate clients for their losses and influence corporations to design and manufacture safer products. Mr. Dunson has served as the president of both the Alabama Lawyers Association and the Capital City Bar Association. He was inducted into the American Board of Trial Advocates (ABOTA) at the Alabama Chapter's annual meeting Nov. 16, 2017, recently completed a term as a Board member for the National Bar Association and was named a 2017 Alabama Law Foundation Fellow. In addition, he served on the Board of the Montgomery County Bar Association until he was elected to the Executive Committee. Mr. Dunson is also past president of the Montgomery County Bar Association and has the distinct honor of being its first African-American President. Mr. Dunson earned a degree in Corporate Finance from UGA and received his juris doctorate from the University of Alabama School of Law.