Immigration Issues and Juvenile Law in Tennessee – Mastering the SIJ Program and More
Live Webinar: Wednesday, June 7, 2017
2 p.m. to 3 p.m. (Central)
3 p.m. to 4 p.m. (Eastern)

---
WEBINAR SNAPSHOT: Learn how to leverage the Special Immigrant Juveniles Status program to assist clients facing deportation.
---
The United States Citizen and Immigration Services has implemented a program known as Special Immigrant Juveniles Status (SIJ). The purpose of the SIJ program is to help foreign children in the United States who have been abused, abandoned, or neglected. The program helps these children obtain a Green Card, thereby allowing them to work and live in this country permanently. 

Those who apply for SIJ status must be under the age of 21. Other requirements for SIJ-status eligibility include the determination that returning to the child's home country, or to the last country of residence, is not an option in the child's best interest. A state court must also find parent reunification is impossible due to abuse, abandonment, neglect or other similar reason under state law. 

Join your colleagues for a 60-minute CLE webinar on how to use the SIJ program to defend clients facing deportation. 

Agenda: 
Removal proceedings 
Juvenile docket 
Relief from removal 
Post-removal remedies
About Your Presenter: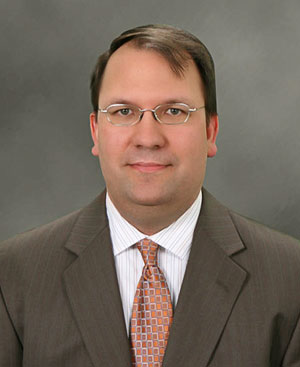 Terry Olsen founded Olsen Law Firm in September 2003 and practices Immigration & Nationality Law exclusively. Mr. Olsen serves the international community and his clients' interests in the United States and internationally. Mr. Olsen served as the Chair of the TBA's Immigration Section from 2009 through 2011, from 2013 through 2014, and from 2016 through the present.

Mr. Olsen is an alumnus of William and Mary Law School, Southern Illinois University, and the University of Tennessee at Chattanooga. While in law school, Mr. Olsen spearheaded several legal organizations and was involved in the following law student organizations – member of the William and Mary Law Review, Articles Editor of the William and Mary Bill of Rights Journal, Justice of Phi Alpha Delta, Virginia Trial Lawyer's Association, Technical Assistant of Courtroom 21, Research Assistant for Professor Grover, Law Clerk for the Commonwealth's Attorney, and Extern at Goodman and Company.