Foreclosure Process and Case Management Strategies for Tennessee Attorneys
Live Webinar: Thursday, July 20, 2017
10 a.m. to 11 a.m. (Central)
11 a.m. to 12 p.m. (Eastern)
---
WEBINAR SNAPSHOT: Earn CLE and learn the best ways to assist borrowers facing foreclosure and lenders who need to execute it.
---
While the number of properties in foreclosure declined nationwide, there were still over 900,000 foreclosures last year. 

Whether you represent a borrower or a lender, it is essential that you are thoroughly familiar with the foreclosure process in Tennessee. 
Is there a defense to the foreclosure?
Were notice requirements satisfied? 
Does the lender have the proper documentation, particularly if the mortgage has been assigned? 

Join your colleagues for an informative 60 minute CLE webinar and learn the key ins and outs of foreclosure case management and client service, including: 
What you should expect at the foreclosure sale itself 
What happens to the remaining debt when the amount the property brings at the foreclosure sale is less than what's owed 
How a borrower can rebut the presumption that the foreclosure price was equal to the fair market value of the property 
When there's a redemption period 
And much more 

Agenda 
Notice requirements 
Foreclosure sale 
The "closing" with third party bidders 
Deficiency 
About Your Presenter: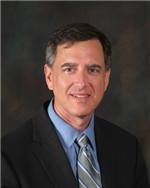 Edward T. Brading is a sole practitioner in Johnson City, Tennessee. Mr. Brading's practice areas include business and commercial matters, especially commercial lending, commercial real estate acquisition and leasing, and creditors' remedies. He earned his B.A. and J.D. degrees from Vanderbilt University. Mr. Brading is a member of the Tennessee and American bar associations. Since 2000, he has served as the Editor of the Probate & Property magazine, a publication of the ABA's Real Property,  Trust and Estate Law Section.