Essential Tennessee Family Law Update for 2018: Latest Tactics for Winning Settlement Negotiations and Drafting Final Orders
Live Webinar: Tuesday, February 27, 2018
10:00 a.m. to 11:00 a.m. (CST)
11:00 a.m. to noon (EST)
---
WEBINAR SNAPSHOT: Join your Tennessee colleagues to get an update on mediation, negotiation, and trial strategies in divorce and child custody cases -- in order to ensure the best outcome for clients.
---
Are you fully armed with the latest strategies for handling your clients' marriage dissolution and child custody disputes? Tennessee family law practice is complex -- and you need to stay current with what's working. 

When a couple divorce or a family faces a critical crisis, emotions can run high and questions about how to proceed will arise. Helping your clients navigate the legal system when there is a divorce or serious family dispute requires attorneys to be well versed in relevant Tennessee laws and procedures. Join us on February 27th when Tennessee attorney Siew-Ling Shea from Rogers, Kamm & Shea, will explain successful negotiating, mediation, and trial procedures commonly used in marriage dissolution and custody cases. 

You'll learn about 
Making the best arguments in negotiations 
Preparing for and handling mediation 
Preparing for trial 
Conducting effective direct and cross examination in divorce cases 
Drafting final orders 

This insightful webinar will provide you with procedural guidance, how-to's, and best practices so you can build a strong starting point or receive a practical refresher for an existing practice. Don't miss this opportunity to gain foundational knowledge and strategies that are critical to family law success – register now! 
About Your Presenter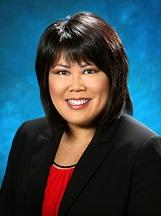 Siew-Ling Shea
Rogers, Kamm, & Shea 
  
Tennessee attorney Siew-Ling Shea is a partner in the law firm of Rogers, Kamm, and Shea in Nashville. Ms. Shea is a Rule 31 listed civil mediator and trained collaborative divorce lawyer. She is also a Rule 21 approved mentor attorney. Ms. Shea serves on the board of the Middle Tennessee Collaborative Alliance and is a member of the John Marshall American Inn of Court. She is also a member of the Tennessee Association of Professional Mediators, Tennessee Trial Lawyers Association, Tennessee Bar Association Family Law Executive Council. Her articles in the Tennessee Bar Journal include: "When a Child's Best Interests Are at Issue: Privacy of Mental Health Records in Divorce and Custody Proceedings" (July 2013); and "New Statutory Parental Rights: Play Nice and Fair or Be Punished for Misconduct Toward the Other Parent" (November 2014).