Terminating Parental Rights: How to Navigate Complex Procedures and Requirements
Live Webinar: Wednesday, May 9, 2018
2:00 p.m. to 3:00 p.m. Central / 3:00 p.m. to 4:00 p.m. Eastern
NOTE: On-Demand webinars are not eligible for CLE credit.
---
WEBINAR SNAPSHOT: Register for this webinar and learn all you need to know about the complex procedures governing termination of parental rights in Tennessee.
---

Terminating parental rights is an important and complex issue. Specific statutory requirements and procedures must be fully complied with, given the profound implications of losing parental rights. Moreover, if you represent prospective adoptive parents, failure to comply with termination of parental rights statutes and procedures may result in a failure to complete the adoption, even if it is in the best interests of the child.
Tennessee attorneys must understand how to efficiently and effectively handle cases involving the termination of parental rights so that clients seeking to adopt will have a successful outcome.
Join us on May 9, 2018, when Meghan Bodie will address all you need to know about procedures for terminating parental rights. You'll learn about:
The general requirements that need to be considered
Obtaining confirmed consent and surrender by birth parents
Properly dealing with notice requirements
Adhering to guidelines governing involuntary termination
Where to file complaints
The issues handled by State Common Pleas Court
When default proceedings may move forward
About Your Presenters: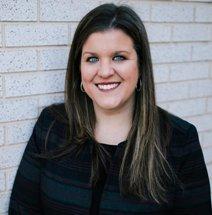 Meghan A. Bodie is an attorney with The Bodie Law Office, where she regularly practices in the areas of family law, custody, visitation, adoptions, divorce, and orders of protection.  Ms. Bodie is a member of the Knoxville and Tennessee bar associations and the Alabama State Bar.  After graduating from Emory & Henry with a degree in political science, Ms. Bodie went on to attend Samford University's Cumberland School of Law, where she earned her J.D. degree.  While studying for her degree, Ms. Bodie interned with the Alabama Attorney General's Office and the Tennessee Supreme Court, gaining valuable legal experience that she uses regularly.