2017 Tennessee Business Law Conference
Materials Only
Held at the Nashville School of Law on Friday, May 19, 2017
The annual Tennessee Business Law Conference packs one day with leading authorities delivering critical law practice guidance on the hottest topics and some of the most complex issues you'll face. It features Chancellor Ellen Hobbs Lyle, who presides over the Tennessee Business Court Pilot Project, along with a faculty of leading business law attorneys, explaining the very latest developments in Tennessee business law and sharing their experiences.
Highlights include: 
Series LLCs. Michael Goode outlines the steps to follow when organizing a Series LLC, including the major benefits of a Series LLC. 
Cybersecurity. Justin Joy will give you an overview of the cyber threat landscape for businesses and will discuss data breach litigation trends. 
Mergers, conversions, and reorganizations. Ralph Levy walks you through issues that arise in LLC mergers, conversions, and reorganizations, including the tax consequence of each operation. 
Business contracts. Chuck Fisher gives you tips on drafting and negotiating business contracts and will show you how to draft proper LLC shareholder and operating agreements. 
Capitalization. Alexander Davie updates you on the new options for smaller companies seeking capital and discusses the exemptions to securities registration requirements. 
Business entities. Matthew Lyon tells you what you and your clients should consider when choosing among different business entities, where you should form your business entity, and how to convert between entities. 
Tennessee Business Court Pilot Project. Chancellor Ellen Hobbs Lyle updates you on the Tennessee Business Court Pilot Project two years after its launch in Davidson County. 
Ethics. Kelly Frey discusses corporate compliance and ethics and will walk you through identifying and managing common business risks. 
Your Outstanding Faculty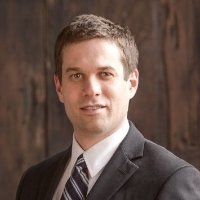 Alexander J. Davie, with Riggs Davie PLC in Nashville, is a corporate and securities attorney. Many businesses look to Mr. Davie as their outside "general counsel" for day-to-day legal needs as well as their trusted adviser on high-stakes transactions, such as capital raising, partnership buyouts and disputes, technology transactions, and mergers and acquisitions. His first goal is to provide clients with responsive service and candid and decisive legal advice for the difficult choices they often face. He frequently works with technology companies, including startups and emerging growth companies, and with private investment funds, such as private equity, venture capital, and hedge funds. Mr. Davie particularly enjoys working with companies and entrepreneurial ventures within the technology industry. As a believer in technology's ability to enrich people's lives and allow people to connect with each other in new ways, he is passionate about helping tech startups achieve success. His clients rely on his counsel and judgment throughout all stages of their growth. He assists startups, founders, and entrepreneurs in initial entity selection and formation, and later in negotiating and structuring capital-raising transactions, including seed rounds, convertible notes, angel rounds, and venture capital investments. He also assists tech companies with their ongoing legal needs, such as vendor and customer agreements, website terms of service, SAAS agreements, and regulatory compliance. Mr. Davie is active in Nashville's startup community as a member of the board of directors of the Nashville Business Incubation Center and as a mentor at the Nashville Entrepreneur Center, and he participates in numerous other events geared toward making Nashville a nationally ranked location for starting a business.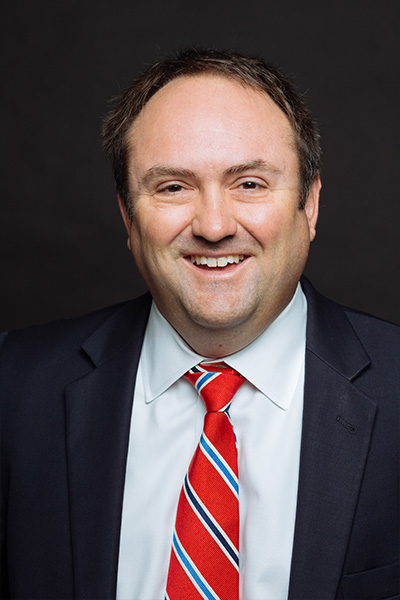 Charles G. (Chuck) Fisher, VI, with Grant, Konvalinka & Harrison, P.C., in Chattanooga, has a general business and litigation practice, with a focus on finance, real estate, business transactions and business litigation. Mr. Fisher handles a variety of business transactions, including contracts, debt and equity financing, business acquisitions and real estate sales, leasing and development. In addition, he is an experienced litigation attorney with a focus on commercial collections, contractual and shareholder disputes, and matters involving real estate and title insurance. He enjoys helping small and medium-sized companies, especially start-ups and entrepreneurs, in organizing, funding and growing their businesses. In conjunction with Chattanooga's Small Business Development Center and the Chattanooga Area Chamber of Commerce, he holds a clinic twice monthly in which he provides legal advice to start-ups and entrepreneurs. He is admitted to practice in Alabama and Tennessee and before the U.S. District Court, Eastern District of Tennessee and the U.S. Court of Appeals, Sixth Circuit and Eleventh Circuit. He is a frequent seminar instructor for the National Business Institute and the Tennessee Bar Association in the areas of contracts, real property, title insurance, commercial finance and executions on civil judgments.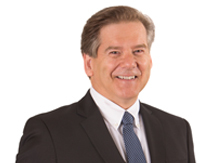 Kelly Frey is a member of the Nashville office of Frost Brown Todd LLC. Mr. Frey is General Counsel to the Ethics and Compliance Officer Association (the trade association for Chief Compliance/Ethics Officers for the Global 1000) and focuses his practice on corporate and technology transactions. Mr. Frey has over 35 years of private practice and general counsel experience and is the author of numerous books and articles, including Frey on Intellectual Property and Technology Transactions. Mr. Frey has been selected numerous times as Nashville's "Attorney of the Year" for Information Technology and Technology Transactions. He is former president of the Nashville Film Festival and produces feature films.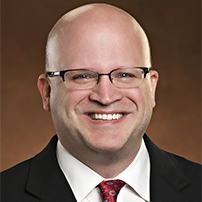 Michael Goode is an attorney at Stites & Harbison, PLLC in the Nashville office where he helps businesses and families with their tax, business and estate planning needs. Mr. Goode works closely with advisers, banks and trust companies to provide innovative solutions to clients' wealth preservation needs. He has become a trusted adviser on taxation issues for governmental agencies and large and small companies. Mr. Goode represented a school district before the IRS under the Voluntary Correction Program and successfully resolved its pension plan operational failures without penalty to the school district. Mr. Goode has also written pension legislation under Georgia law for a large county school district. From serving as the business attorney for a mid-sized Asian company purchasing its first United States factory to assisting a European executive with his foreign account reporting issues and negotiations with the IRS to assisting a client to coordinate with attorneys in Asia to resolve complex corporate issues, Mr. Goode has helped businesses and individuals resolve many difficult issues.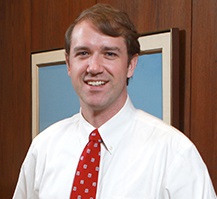 Justin Joy is a shareholder in the Memphis office of Lewis, Thomason, King, Krieg & Waldrop, P.C. In addition to a range of experience in litigation and business law matters, Justin heads up Lewis Thomason's cybersecurity practice group. He provides counsel to clients in the area of information privacy and cybersecurity, including incident investigation, development of security awareness programs, policy review and drafting, cyber risk management, and breach response management. Specifically in the area of healthcare, Mr. Joy counsels covered entities and business associates on a variety of matters pertaining to HIPAA Privacy Rule, Security Rule, and Breach Notification Rule compliance. He is a Certified Information Privacy Professional/US (CIPP/US) through the International Association of Privacy Professionals. He speaks frequently to groups and organizations on the topic of information privacy and cybersecurity at a variety of events. He is a 2001 graduate of Wake Forest University and holds a law and MBA degree from the University of Memphis.
Ralph Levy, Jr., Of Counsel with Dickinson Wright PLLC in Nashville, concentrates his practice in the areas of corporate law, corporate governance, emerging business, estate planning and administration, healthcare, mergers and acquisitions, and taxation. Prior to joining Dickinson Wright, Mr. Levy was in private practice in Nashville for more than 35 years, except for a 10-year period as General Counsel, Executive Vice President and Secretary of Gambro Healthcare, Inc., a national provider of dialysis services.Mr. Levy has assisted owners of dialysis clinics in dispositions to national dialysis providers (straight sales and joint venture dispositions). He has negotiated medical director service agreements on behalf of nephrology groups with national dialysis providers and on behalf of owners of dialysis clinics with nephrologists and/or nephrology groups. Mr. Levy has also assisted a regional provider of therapeutic foster care and family based and other services for developmentally disabled persons in several transactions involving the acquisition of and/or provision of management and administrative services to other providers of similar services. He has assisted a closely held provider of non-fossil fuel power generation services in entity formation, development of template agreements for the sale and/or lease of generators for the production of power and in the financing-related documents needed as to financing of the company. He has advised a nationally recognized provider of pet grooming services in developing and implementing its business plan to provide high quality pet grooming services and retail sales of pet-related products from leased and franchise locations inside a major retailer and over the web. He is listed in InCharge Healthcare (2017 edition) Who's Who in Nashville's Medical Community, Nashville Medical News.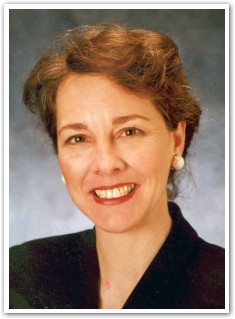 Chancellor Ellen Hobbs Lyle was appointed to Part III of the Chancery Court of Davidson County in 1996. She was elected Part III chancellor in 1998 and re-elected in 2006 and 2014. Chancellor Lyle presides over the state's first Business Court, which began taking cases on May 1, 2015. She began her legal career at the Texas law firm of Watergate prosecutor Leon Jaworski. She returned to practice law in Nashville where she became a partner in the law firm of Trabue, Sturdivant & DeWitt in 1984. She is married to Walter Kurtz, a former senior judge for the State of Tennessee.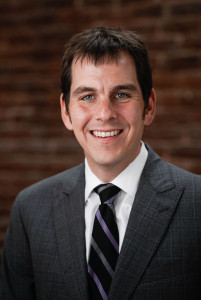 Matthew Lyon is the Associate Dean for Academic Affairs and an Associate Professor of Law at the Lincoln Memorial University, Duncan School of Law in Knoxville. Mr. Lyon teaches Business Organizations, Contracts, Civil Procedure, and Payment Systems. His scholarship is focused on business law and civil litigation, particularly variations among the states and between the state and federal systems in those areas. Mr. Lyon studies how state courts and legislatures use their rules of civil procedure and/or substantive laws governing corporations to achieve their explicit or implicit policy goals. Mr. Lyon also believes strongly in writing and presenting on issues of interest to local and state bars. Prior to joining the LMU Law faculty, he served as the Senior Judicial Clerk to Justice Gary R. Wade of the Tennessee Supreme Court. Mr. Lyon later served for one year as Chief of Staff to Chief Justice Wade. Prior to working for Justice Wade, he was an associate at Sidley Austin LLP in Chicago. His practice focused on securities litigation, mergers and acquisitions litigation, and energy regulatory work. Mr. Lyon is the Vice Chair of the Executive Council of the Business Law Section of the Tennessee Bar Association, serves on the Publications Committee of the Knoxville Bar Association, and is a board member of Legal Aid of East Tennessee. Mr. Lyon has a J.D. from the Northwestern University Pritzker School of Law, an M.P.A. from the Maxwell School of Citizenship and Public Affairs at Syracuse University, and a B.A. from the College of William and Mary.
Full Agenda
8:00 A.M. TO 9:00 A.M.
Business Entities and the Life Cycle of Capital Raising
Matthew Lyon
Lincoln Memorial University, Duncan School of Law
Corporation, general or limited partnership, or limited liability company? Which business entity is right for your client? Let Mr. Lyon show you how to choose the right business entity to suit your client's needs.
What should you or your clients consider when choosing among different business entities (e.g., various corporate forms and the limited liability company)?
Where should you form your business entity?
How do you convert between entities?
What are some capitalization options for your new business?

9:00 A.M. TO 10:00 A.M.
Corporate Compliance and Ethics
Kelly Frey
Frost Brown Todd LLC 
Good people doing bad things—interviews with felons
The legal environment—United States and globally
Identifying and managing common business risks
Reputational risk—making and avoiding the front page of the Wall Street Journal or the Tennessean
Dollars and sense of compliance—teaching our clients "why" and "how"

MORNING BREAK 10:00 A.M. TO 10:15 A.M.

10:15 A.M. TO 11:15 A.M.
Drafting and Negotiating Business Contracts
Charles G. (Chuck) Fisher, VI
Grant, Kovalinka & Harrison, P.C.
Master agreements
Choice of forum and law
Statute of limitations
Representations, warranties, and indemnification
Dispute resolution provisions
Drafting LLC shareholder and operating agreements

11:15 A.M. TO 12:15 P.M.
LLC Mergers, Conversions, and Reorganizations
Ralph Levy
Dickinson Wright PLLC 
Mergers
Tax consequences of mergers
Conversions
Tax challenges of LLC conversions
Reorganizations
Tax consequences of reorganizations

12:15 P.M. TO 1:15 P.M. (*LUNCH IS INCLUDED WITH REGISTRATION)

1:15 P.M. to 2:00 P.M.
Cybersecurity-Related Topics
Justin Joy
Lewis, Thomason, King, Krieg & Waldrop, P.C.
Overview of cyber threat landscape for businesses
Tennessee's breach notification law (including a reminder about last year's amendment)
Recent Federal Trade Commission enforcement activity regarding data security and potential implications with the new administration
Data breach litigation trends
Cyber risk management including vendor management, creating an aware workforce, cyber insurance considerations, and incident response preparedness

2:00 P.M. TO 3:00 P.M.
New Options for Raising Capital for Small Companies
Alexander J. Davie
Riggs Davie PLC 
When a private company raised capital in the past, because of securities registration requirements, usually the only feasible option was to conduct a "private placement," i.e., an offering to wealthy and sophisticated investors that are the company's pre-existing contacts. But in recent years, Congress, the Tennessee General Assembly, and the Securities and Exchange Commission have created a variety of new options for smaller companies seeking capital. You'll learn about the following new(er) exemptions to securities registration requirements:
Crowdfunding (both the federal exemption and the Invest Tennessee exemption)
The New Rule 147 and 147A (federal intrastate exemption)
The new Rule 504
Regulation A+ (a "mini IPO")
Rule 506(c) (also known as "accredited investor crowdfunding")

AFTERNOON BREAK 3:00 P.M. TO 3:15 P.M.

3:15 P.M. TO 4:00 P.M.
Tennessee Series LLC Basics: Liability Separation with a Single Entity
Michael Goode
Stites & Harbison, PLLC 
A Series LLC is a limited liability company that has elected to allow the creation of separate series. The main attraction of a Series LLC is the separation of liability using only one entity and paying only one annual fee. This easily creates and dissolves "series" without having to create new companies. However, due to some uncertainties in the law, Series LLC may not be appropriate in every circumstance. Let Mr. Goode walk you through:
What is a Series LLC?
Main attractions of a Series LLC
Dissolving a Series LLC
When is a Series LLC appropriate?

4:00 P.M. TO 5:00 P.M.
The Tennessee Business Court Pilot Project: Two Years Later
Chancellor Ellen Hobbs Lyle
Davidson County Chancery Court 
The Tennessee Business Court Pilot Project, presided over by Chancellor Ellen Hobbs Lyle, began taking cases on May 1, 2015. The Pilot Project has procedures, technology, and dockets specifically designed for and adapted to business cases. Let Chancellor Lyle walk you through the Pilot Project's first two years in operation. Chancellor Lyle will provide you with a survey of business law issues that have come up in cases in the Business Court Pilot Project in addition to providing a roadmap for the Pilot Project.
How is a Davidson County case assigned to the Pilot Project?
How is a case from a county other than Davidson County assigned to the Pilot Project?
What cases have been heard in the Pilot Project?
What cases are excluded?
What are some of the features of the Pilot Project?
A look ahead to the future of business courts in Tennessee