Tennessee Series LLC: Client Counsel Best Practices for Liability Separation
Live Webinar: 
Wednesday, August 2, 2017
10:00 a.m. to 11:00 a.m. Central / 11:00 a.m. to 12:00 p.m. Eastern
---
WEBINAR SNAPSHOT: Earn CLE and learn the best ways to assist clients interested in Series LLC as a business formation.
---

A Series LLC is a limited liability company that has elected to allow the creation of separate series. The main attraction of a Series LLC is the separation of liability using only one entity and paying only one annual fee. This easily creates and dissolves "series" without having to create new companies.
Guidance issued in 2013 essentially treats each series separately for franchise and excise tax purposes. Each series may apply for the Family Owned Non-Corporate entity exception if applicable residential real estate is held by a series and thereby avoid the franchise and excise tax. This makes this structure ideal for someone holding a number of residential real estate properties.
However, due to some uncertainties in the law, Series LLC may not be appropriate in every circumstance.
Join your colleagues for an informative 60-minute CLE webinar and learn the key ins and outs of Series LLCs, including:
What is a Series LLC?
Main attractions of a Series LLC
Dissolving a Series LLC
When is a Series LLC appropriate?
And much more

Register now for this advice-rich CLE event, risk free. 
About Your Presenter: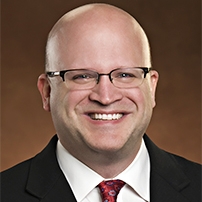 Michael Goode is an attorney at Stites & Harbison, PLLC in the Nashville office where he helps businesses and families with their tax, business and estate planning needs. Mr. Goode works closely with advisers, banks, and trust companies to provide innovative solutions to clients' wealth preservation needs. He has become a trusted adviser on taxation issues for governmental agencies and large and small companies. Mr. Goode represented a school district before the IRS under the Voluntary Correction Program and successfully resolved its pension plan operational failures without penalty to the school district. Mr. Goode has also written pension legislation under Georgia law for a large county school district. From serving as the business attorney for a mid-sized Asian company purchasing its first United States factory to assisting a European executive with his foreign account reporting issues and negotiations with the IRS to assisting a client to coordinate with attorneys in Asia to resolve complex corporate issues, Mr. Goode has helped businesses and individuals resolve many difficult issues.