Parental Relocation in Tennessee: The Impact of the Aragon Decision
Live Webinar: Wednesday, August 9, 2017
10:00 a.m. to 11:00 a.m. Central / 11:00 a.m. to 12:00 p.m. Eastern
---
WEBINAR SNAPSHOT: Earn CLE and learn how the Tennessee Supreme Court's Aragon v. Aragon ruling regarding "reasonable purpose" changes how you advise parents either proposing or blocking a relocation.
---

On March 16, the Tennessee Supreme Court clarified what constitutes a "reasonable purpose" for parental relocation. The Court, in Aragon v. Aragon, ruled that the term "reasonable purpose" must be given its natural and ordinary meaning and overruled a 2006 Court of Appeals case which construed the term to mean a "significant purpose, substantial when weighed against the gravity of the loss of the non-custodial parent's ability to participate fully in their children's lives in a more meaningful way."
The Aragon decision clarifies that the rigid structure of TCA 36-6-108 – in which the question of the best interest of the child is reached only if and when a parent opposing a move proves one of three grounds – suggests that the "reasonable purpose" ground is not intended to be a guise under which a trial court may determine whether a parent's decision to relocate is wise or fair or in the child's best interest.
Join your colleagues for an informative 60-minute CLE webinar and learn how this decision and other changes affect how you guide clients through parental relocation issues.
Agenda
Background of the parental relocation statute 
What the parent opposing relocation must show 
Pre-Aragon decisions 
What did Aragon hold? 
How will the Aragon decision be applied 

Register now for this advice-rich CLE event, risk free. 
About Your Presenter: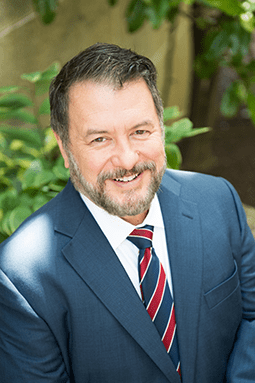 Kevin W. Shepherd has more than 28 years of experience and is the owner of Shepherd and Associates, PC, with an office located in Maryville. He practices in the areas of family law, divorce, personal injury, criminal defense, appellate practice, and general practice. He is a Tennessee Supreme Court Rule 31 family law mediator. Mr. Shepherd is a member of the Tennessee Bar Association and is a well-received speaker at legal seminars. He earned his B.S. degree from LeTourneau University in Longview, Texas; and his J.D. degree from the University of Tennessee at Knoxville.