Tennessee Probate Case Law and Legislative Update: What Attorneys Need to Know
Live Webinar: 
Thursday, August 3, 2017
2:00 p.m. to 3:00 p.m. Central / 3:00 p.m. to 4:00 p.m. Eastern
---
WEBINAR SNAPSHOT: Earn CLE and learn how the latest probate decisions and legislative activity have changed how you should counsel clients.
---

Things have been happening lately in the probate area of the law – both in the Tennessee legislature and the state appellate courts.
During the 2017 session, the legislature enacted changes to update Tennessee's probate laws. Public Chapter 290 cleans up portions of the law with regard to the elimination of the estate and inheritance tax, clarifies the provision prohibiting one who has killed someone from inheriting from that person, and provides consistent treatment of assets passing by a will or a trust.
In the meantime, Tennessee appellate courts continue to consider issues such as whether undue influence was exerted over a testator, when an executor breached his or her fiduciary duty, and whether a will was properly executed.
Join your colleagues for an informative 60-minute CLE webinar and learn how these changes and others affect how you guide clients through estate planning and probate.
Agenda



Legislative review 
Elimination of inheritance tax 
Forfeiture of inheritance by killer 
Consistency in the Code 
Disposition of personal property not specified in will 
Safe deposit box 
Filing of accounting of estate 


Case law review
Challenging will after presenting it for probate 
Breach of fiduciary duty by executor 
Undue influence 
Construction of wills 

Register now for this advice-rich CLE event, risk free.
About Your Presenter: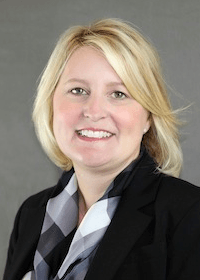 Rebecca Blair is the founding member of The Blair law Firm in Brentwood. In 20 years she has developed an immensely diverse practice. She has substantial experience in many aspects of civil litigation, including tort law, insurance coverage litigation, business litigation, and probate litigation. In addition to her litigation experience, she is also listed as a Rule 31 General Civil mediator.
Selected to a list Top 50 Women Lawyers in the Mid-South in 2012 by Mid-South Super Lawyers®/Memphis Magazine, Ms. Blair enjoys an AV Preeminent Peer Review rating in Martindale Hubbell. She was recently selected by her peers for inclusion in Best Lawyers in America® in the fields of Business Litigation and Personal Injury Litigation-Plaintiffs.
Ms. Blair has been listed with Mid-South Super Lawyers® in the area of Plaintiff's Personal Injury Litigation every year since 2009.