Pre-Trial Interview and Data-Gathering Methods for Building a Rock-Solid Case
Live Webinar: Wednesday, April 25, 2018
2:00 p.m. to 3:00 p.m. Central / 3:00 p.m. to 4:00 p.m. Eastern
NOTE: On-Demand webinars are not eligible for CLE credit.
---
WEBINAR SNAPSHOT: Attend this webinar and learn how you can ensure you go to trial with all the background information you need on witnesses, opposing, counsel, the judge you will be facing in court. And, get tips on effective interviewing techniques from our expert presenter.
---

The effectiveness of your pre-trial preparation could make or break your case.  You need as much information as possible on the opposing party, potential jurors, and expert witnesses—and then need to leverage that information to develop the right trial strategy.
Join us on April 25, 2018, when Eric Beasley will provide an in-depth look at best practices in gathering critical background information and interviewing techniques that will help you prevail at trial. You'll learn about:
Evaluating the credibility of experts and expert witnesses
Recognizing behavior patterns and habits of witnesses
Collecting information on the opposing party
Uncovering important information on opposing counsel and judges
Assembling information on jurors and potential jurors
Savvy techniques for interviewing witnesses
About Your Presenters: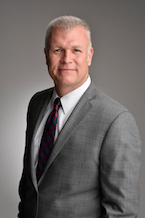 Eric M. Beasley is a sole practitioner in Goodlettsville, Tennessee. He practices in the area of civil litigation, focusing on automobile injury cases. Mr. Beasley is a frequent lecturer for National Business Institute. He is an inductee for the National Order of Barristers; and a member of the American and Tennessee bar associations, the Tennessee Association for Justice. Mr. Beasley earned his B.S. degree from the University of Houston and his J.D. degree from Texas Tech School of Law. In addition to litigating claims and resolving injury cases with insurance companies and their lawyers, Mr. Beasley is a frequent lecturer for statewide Continuing Legal Education classes and seminars, instructing Tennessee attorneys on handling personal injury damage claims. In addition, many of Mr. Beasley's legal articles have been published through national CLE instructional manuals.