2017 Tennessee DUI Defense Update: Attorney Tips for the Best Possible Outcome
Live Webinar: 

Thursday, August 10, 2017
10:00 a.m. to 11:00 a.m. Central / 11:00 a.m. to 12:00 p.m. Eastern
---
WEBINAR SNAPSHOT: Earn CLE and learn how to defend clients charged with driving under the influence, given recent legislative activity, court decisions, and the latest best practices.
---

If you receive a call from someone who has been arrested for DUI, you'll need to know what the current law is and what the courts have said on the procedures to be followed in a DUI arrest and prosecution.
The legislature is constantly implementing methods to deal with DUI offenses – by altering the punishment, providing for the revocation or suspension of drivers' licenses, the use of ignition interlock devices, and allowing more options for treatment.
In fact, during the 2017 session, the Tennessee legislature:
Made the existing implied consent law applicable to breath tests and established consent requirements for blood tests; 
Required a search warrant or written consent prior to a blood test being performed to determine the alcohol or drug content of a driver's blood; and 
Made it a Class A misdemeanor for an operator of a vehicle to intentionally refuse, prevent, or obstruct the administration of a blood test if a lawful search warrant has been obtained and the test is lawfully administered. 

So what's the best available defense? What's often overlooked when defending DUI clients? What have courts recently said about field sobriety tests, blood draws, search warrants, and alcohol breath tests?
Join your colleagues for an informative 60-minute CLE webinar and learn how to best help your Tennessee clients through the increasingly common charge of driving under the influence.
Agenda
DUI laws and sentencing 
DUI by marijuana and other intoxicants 
DUI enhancements 
Vehicle seizure 
Bond issues 
Probation and jail 
DUI treatment and monitoring 
Blood draws, search warrants, and breath tests 
Driver's license revocation 
Implied consent law 
Ignition interlock device 
Commercial drivers' licenses (CDL) 
DUI detection 
2017 DUI law update 
Cues of impairment 
Standard field sobriety testing 
General sessions practice tips 

Register now for this advice-rich CLE event, risk free. 
About Your Presenter: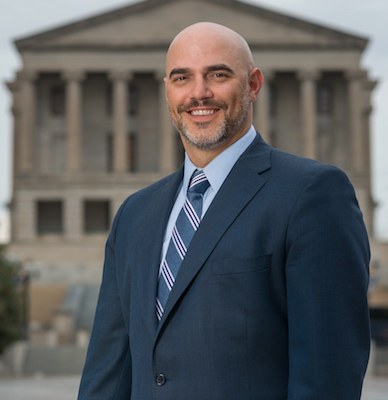 Joseph W. Fuson began working in Tennessee law firms at the age of 20 and has dedicated his professional life to being a trial attorney. He graduated from the University of Tennessee at Knoxville, cum laude, in 2000. Mr. Fuson continued working after college at a civil litigation firm and attended law school at the Nashville School of Law. He partnered with Mark Freeman to form Freeman & Fuson in 2009. He is an active member of the Tennessee Association of Criminal Defense Lawyers (TACDL) and a graduate of the TACDL Trial Attorney's College. In 2014, he was named one of the "Top 40 Under 40" attorneys by the National Trial Lawyers Association. In 2008 he was named to the "Top 3 DUI Attorneys in Nashville" list by the Nashville Scene and to the "Top 3 Attorneys in Nashville" list in 2009.