Data Breach Litigation: Class Action Considerations, Data Security Standards, and Cyber Attack Prevention
Live Webinar: Thursday, April 26, 2018
2:00 p.m. to 3:00 p.m. Central
NOTE: On-Demand webinars are not eligible for CLE credit.
---
WEBINAR SNAPSHOT: If you assist clients in financing commercial real estate transactions, you need to attend this webinar to understand the latest rules and best practices so you can ensure the optimal outcome.
---

The statistics on data breaches are staggering. According to a recent report in Ipswich, the Breach Level Index (BLR) indicates that an average of 5,076,479 data records was lost or stolen every day in 2017. These breaches cost companies financially and in loss of reputation. The first 24-48 hours after a breach is discovered are critical to mitigating damages from the breach. That's why it's so important to be proactive when advising clients how to respond to a data breach—before it happens.
Join us on April 26, when attorney Jonathan Macklem and retired FBI Special Agent Scott Augenbaum will up date you on legal developments in data breach cases and provide practical tips to share with your clients when, and if, they need to respond a data breach. You will learn about:
How to be a "breach coach" to your client
Attorney-client privilege considerations
Payment Card Industry (PCI) Data Security Standards
The ever-evolving arena of data breach litigation
Judicial disagreement on the issues of Article III standing—who is the victim here?
Class action considerations
Rise in subrogation claims
Administrative claims
About Your Presenters: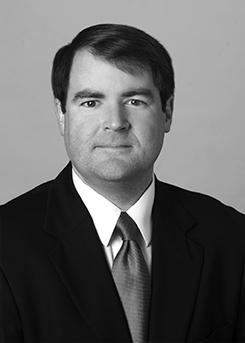 Jonathan W. Macklem, a partner with Christian & Small, LLP in Birmingham, is an experienced corporate attorney who represents and advises clients on a broad range of legal matters—representing businesses and professionals in litigation in Alabama and across the Southeast.  He regularly defends clients in complex contractual and tort proceedings involving director/officer liability issues, shareholder disagreements, franchise disputes, as well as employment-related matters, while also playing a vital role in a number of arbitrations involving construction, D&O, and commercial matters.  In recent years, an increasing focus of his practice has been in the area of privacy and data breach litigation.  Mr. Macklem is currently defending a number of corporations in cyber liability and data breach lawsuits, and he advises clients on compliance and best practices as it relates to data protection.
He has been named a Rising Star by Super Lawyers® in the area of business litigation and has been named a Best Attorney in the area of employment litigation.  He is a frequent speaker on director/officer, employment, and cyber-liability issues.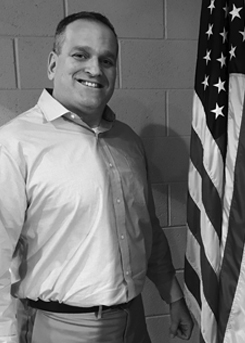 Scott Augenbaum is a retired FBI Special Agent.  After joining the FBI in the New York Field Office in 1988 as a support employee, Mr. Augenbaum became a Special Agent in 1994 and was assigned to the Syracuse, New York Office, where he worked domestic terrorism, white collar and hate crimes, and all computer crime investigations.  In October 2003, he was promoted to Supervisory Special Agent at FBI Headquarters in Washington, D.C. in the Cyber Division, Cyber Crime Fraud Unit, and was responsible for managing the FBI's Cyber Task Force Program and Intellectual Property Rights Program.  In 2006, he was transferred to Nashville, Tennessee and managed the FBI Memphis Division Computer/Intrusion/Counterintelligence Squad in Nashville.
Over the past three decades, he responded to thousands of cyber-crime incidents and provided hundreds of computer intrusion threat briefings with the goal of educating the community on emerging computer intrusion threats and how to not be the victim of a data breach. In January, 2018, he retired from the FBI, and he shares his knowledge base to provide a unique training experience.