Practice Strategies for Mitigating Data-Breach Risk and Liability
Live Webinar: Wednesday, April 25, 2018
10:00 a.m. to 11:00 a.m. Central / 11:00 p.m. to 12:00 p.m. Eastern
NOTE: On-Demand webinars are not eligible for CLE credit.
---
WEBINAR SNAPSHOT: Data breaches can result in tremendous costs to your clients, their employees, ancause your clients Learn how to help your clients mitigate data security risks.
---
The statistics on data breaches is staggering. According to a recent report in Ipswich, the Breach Level Index (BLR) indicates that an average of 5,076,479 data records was lost or stolen every day in 2017. That's 211,520 records an hour or 3,525 per minute. The cost of these breaches is equally staggering: an average of $3.62 million, according to the 2017 Cost of Data Breach Study by Ponemon and IBM. These statistics demonstrate just how critical it is to understand how to help your clients avoid data security breaches by mitigating data security risks.
Join us on April 25, 2018, when Sarah Glover will help you understand how to effectively advise your clients and help them prevent data breaches. You will learn about:
Corporate governance
Risk assessment
Security safeguards
Incident response planning
Vendor management
Security awareness training
Information sharing
Cyber insurance
About Your Presenters: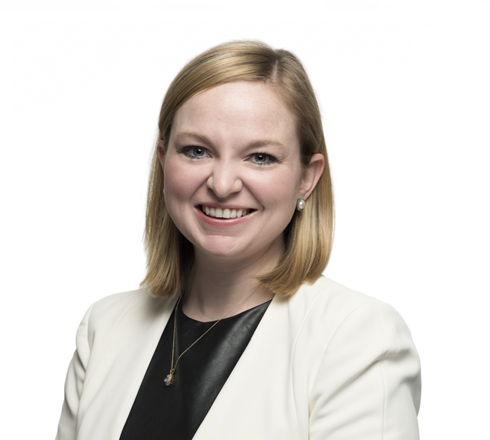 Sarah Glover is a member of Maynard Cooper's Cybersecurity & Privacy practice. She as earned the ANSI-accredited Information Privacy Professional/United States (CIPP/US) credential through the International Association of Privacy Professionals (IAPP).
Ms. Glovers practice focuses on cybersecurity incident response planning, vendor management, and data breach litigation. She has successfully represented clients in both federal and state courts. Her clients include businesses from a variety of industries, from Fortune 500 companies to technology start-ups. Notably, she as handled a complex data breach case where the plaintiffs had alleged that over 1,000,000 records had been compromised, has helped major U.S. companies to develop enterprise-level incident response plans, and has negotiated numerous vendor contracts on behalf of her clients. Ms. Glover is a frequent speaker on cybersecurity risk management, and is the author of a paper on vendor management that was recently published in the Sedona Conference Journal. She was recently appointed to serve as the Vice Chair of the Alabama State Bar Cybersecurity Task Force.
Ms. Glover received her J.D. magna cum laude from the University of Alabama School of Law and holds a B.A. summa cum laude from the University of Alabama.