Commercial Real Estate Financing: Key Regulatory Issues, Negotiation Tactics, and More
Live Webinar: Thursday, May 10, 2018
10:00 a.m. to 11:00 a.m. Central / 11:00 a.m. to 12:00 p.m. Eastern
NOTE: On-Demand webinars are not eligible for CLE credit.
---
WEBINAR SNAPSHOT: If you assist clients in financing commercial real estate transactions, you need to attend this webinar to understand the latest rules and best practices so you can ensure the optimal outcome.
---

Commercial real estate is booming in many parts of Tennessee. If you handle commercial real estate financing for your clients, you need to be on top of all procedures and regulations involved. You must also effectively counsel your client on different financing options and which will be optimal for the client.
Join us on May 10, 2018, when David Wicker will provide a thorough discussion of all aspects of commercial real estate financing. You'll learn:
The pros and cons of different finance options
Key regulatory issues and how lenders are responding to them
The loan process—with a walkthrough of each step
Negotiating key terms of the loan commitment
Recourse v. non-recourse guarantees
How to prepare and review loan documents
Loan commitment and loan closing due diligence
Things to consider when preparing legal opinions
About Your Presenters: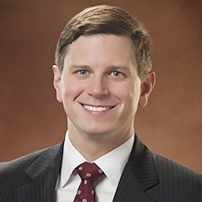 J. David Wicker is a member of Stites & Harrison PLLC, in their Nashville, Tennessee office. Mr. Wicker's practice include all aspects pertaining to the development, acquisition, sale and financing of commercial real estate. He represents owners, developers, lenders, and other participants in a wide array of real estate transactions, forming and modifying business entities and joint ventures, and the documentation of syndicated credit facilities, asset-based loans, real estate financing and the extension of credit to various types of businesses. He graduated with his B.A. degree from Southern Methodist University and he earned his J.D. degree from Southern Methodist University School of Law. Mr. Wicker is a member of the American Bar Association (Business Law and Real Property, Trust and Estate Law sections), the Tennessee Bar Association (Real Estate Law Section, Executive Council), the Nashville Bar Association, the National Association of Industrial and Office Properties (NAIOP), and the Urban Land Institute (ULI).