Assessing and Recovering Damages in Uninsured Motorist Claims
Live Webinar: Wednesday, May 2, 2018
2:00 p.m. to 3:00 p.m. Central
NOTE: On-Demand webinars are not eligible for CLE credit.
---
WEBINAR SNAPSHOT: If you represent clients involved in automobile accidents, you should not miss this webinar where you will learn all you need to know about assessing and recovering damages when the defendant is an uninsured motorist.
---

Handling a claim arising from an automobile accident where an uninsured motorist is involved can be complex. To ensure a successful outcome for your client, you need to understand how damages are assessed, whether late onset injuries are compensable, how to handle hit-and-run cases, and much more.
Join us on May 2, 2018, when attorney Steven Fuller will instruct you on strategies to successfully deal with many issues that can arise in uninsured motorist claims. You will learn about:
Assessing comparative fault in auto accidents
Injuries from life-saving air bags and seat belts
Using the car's event data recorder in your damage claim
The impact of child restraint laws on your case
Representing a client with late onset injuries
Dealing with hit-and-run or uninsured defendants
How to be a "breach coach" to your client
About Your Presenters: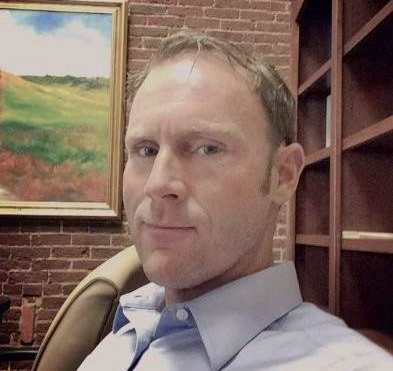 Steven G. Fuller is a Tennessee trial attorney who practices in areas of insurance defense, large loss claims, personal injury, civil commercial litigations, civil appellate work, criminal defense, business advisement, and complex civil litigation. Mr. Fuller is a member of the Tennessee Bar Association and is admitted to practice law in the State trial courts for Tennessee, the U.S. District court for the Middle District of Tennessee, the U.S. District Court for the Western District of Tennessee, and the U.S. Sixth Circuit Court of Appeals. He has tried more than 40 bench and jury trials in over 13 counties in the State of Tennessee and argued appeals before the Tennessee Court of Appeals and the federal Sixth Circuit Court of Appeals in Cincinnati, Ohio.
Mr. Fuller received his law degree from the University of Tulsa, in Tulsa, Oklahoma and his Bachelor of Science degree from Austin Peay State University. Mr. Fuller has been active in local and national politics, working on several political campaigns as a political coordinator and, most notably, serving as congressional intern to former Representative Ed Bryant of the U.S. House of Representatives in Washington, D.C. Mr. Fuller is a graduate of the National Institute for Trial Advocacy and the Insurance Institute of America. He is a local and national seminar speaker for National Business Institute.