Alabama Discovery Disputes: How to Win the Fight for Essential Information
Live Webinar Wednesday, April 26, 2017
2:00 p.m. to 3:00 p.m. Central
You've filed a suit for your client or have agreed to represent someone who has been sued. After gathering facts from your client, what's next? It's time to see what evidence and witnesses your opponent has. You can increase your odds of winning your case by conducting thorough discovery – whether through interrogatories, requests for documents, or depositions. The more thorough you are, the better prepared you will be for trial.
But obtaining discovery is not easy, and conflicts arise. You must be prepared to resolve discovery disputes, hopefully through cooperation with your opponent, but if not, to file an appropriate motion to obtain relevant information.
But judges do not like petty discovery motions. And discovery can be expensive.
Join your Alabama colleagues for a 60-minute CLE learning event on key techniques for mastering this essential skill. Your presenter will discuss best practices to resolve your discovery disputes with opposing counsel and explain when it is necessary to have your dispute resolved by the judge.
Agenda:



Preparing and winning discovery motions
Pushing back against overly-broad or unreasonable requests
Sampling practices and discovery about discovery
Best practices for resolving discovery disputes with opposing counsel
When you need to take your discovery dispute to the judge
When to make a motion to compel

Don't miss this chance to sharpen your trial prep skill set while earning valuable CLE!
About Your Presenter: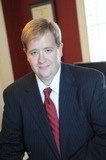 Jeremiah M. Hodges is the principal of Hodges Trial Lawyers, P.C. in Huntsville. He primarily represents clients who have been injured by the negligent conduct of corporations and other individuals. As a lawyer for injured persons, he has spent the majority of his career representing the victims and survivors of 18-wheeler wrecks, car wrecks, motorcycle wrecks, unsafe premises, and other sources of personal injury and wrongful death. He also handles civil litigation, domestic relations matters, and lawsuits involving fraud, insurance bad faith, and breach of contract. He has handled lawsuits across Alabama and Tennessee.