2017 Tennessee Child Support Update: New Cases, Rules, and Definitions of Underemployment
Live Webinar: Thursday, May 4, 2017
10:00 a.m. to 11:00 a.m. Central / 11:00 a.m. to 12:00 p.m. Eastern
---
WEBINAR SNAPSHOT: Learn how recent Tennessee court cases have changed how you should counsel clients on issues of child support.
---

Tennessee's appellate courts continue to deal with the issue of what constitutes "income" for child support purposes. For example the Court of Appeals recently held that forgiveness of debt and "trail income" are not "income" under the Child Support Guidelines.
And parties continue to litigate the issue of when a parent will be considered voluntarily underemployed for child support purposes. For example, the Court of Appeals affirmed a trial court's finding that a father was voluntarily underemployed for child support purposes when he left his lucrative job as a mortgage broker to accept similar employment at another company at significantly lower pay.
If your law practice involves family law, you'll want to carve out one hour to join your colleagues for this valuable CLE webinar on new interpretations and applications of child support guidelines.
We'll cover private school tuition, extracurricular activities, and special needs of children. And in this mobile society, you'll benefit from insights on the Uniform Interstate Family Support Act when a parent seeks to enforce child support against a nonresident.
Agenda:
Update on governing laws, regulations, court cases 
Setting child support 
Major jurisdictional issues involved in support disputes 
And much more! 

Don't miss this chance to sharpen your family law and child support enforcement skill set while earning valuable CLE! 
About Your Presenter: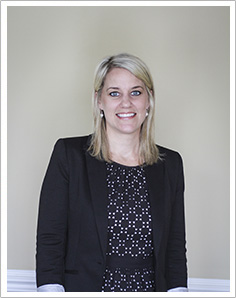 Melody S. Luhn is an attorney with Norton & Luhn, PC. She practices exclusively family law, including divorce and post-divorce litigation, child custody, child support, paternity cases, etc. She is a Rule 31 Listed Family Mediator. She was voted by her peers as a "Top Attorney" in Knoxville's Cityview Magazine for Family Law/Divorce in 2015 and 2016. Ms. Luhn earned her J.D. degree from the University of Tennessee at Knoxville (2005), where she was the recipient of the Charles Miller Excellence in Advocacy Award, a recipient of the Dean's Citation for Extraordinary Contribution to the College of Law, and a founding member and deputy editor of the Tennessee Journal of Law and Policy. She graduated summa cum laude from the University of Tennessee in 2000, receiving the Top Graduate Award for the College of Business Administration. She serves as a Board Member for the nonprofit organization, Harmony Family Center.