Healthcare Liability Cases in Tennessee: Notice and Certificate of Good Faith
Live Webinar: 
Thursday, February 23, 2017
2:00 p.m. to 3:00 p.m. Central / 3:00 p.m. to 4:00 p.m. Eastern
If your law practice involves healthcare liability or medical malpractice, are you completely up to date with the very latest appellate court rulings and procedural issues?
It's been many years since the Tennessee legislature codified rules for medical liability pre-suit requirements and Certificate of Good Faith filing. Courts were left with the task of interpreting requirements. Issue after issue has been ruled on by the Court of Appeals and the Tennessee Supreme Court. The appellate courts have looked at basic questions like strict compliance versus substantial compliance as well as specific questions such as whether a form is HIPAA compliant.
Are you fully armed to comply with the rules, or use them to dismiss a complaint? Join your colleagues for an in-depth 60-minute CLE webinar on this crucial and evolving topic. You'll hear from both a plaintiffs' and defense attorney on such topics as:
Latest cases on TCA 29-26-121 
Latest cases on TCA 29-26-122 
What pitfalls are left for plaintiffs? 
When is dismissal required? 
What options do plaintiffs have after problems are pointed out. 

You'll gain new practice-aiding insights on the latest cases that affect your client counsel decisions:
Pre-suit notice that is given before filing of first complaint is not sufficient pre-suit notice for a healthcare liability suit that is refiled after a nonsuit of the first complaint within the time provided by the saving statute. 
Dismissal without prejudice is the proper sanction for noncompliance with TCA 29-26-121(a)(1)'s pre-suit notice requirement. 
The manner and proof of service prescribed by TCA 29-26-121(a)(3)(B) and (a)(4) for pre-suit notice of a healthcare liability claim may be achieved through substantial compliance. 
And much more. 

Register now for this advice-rich CLE event, risk free.
About Your Presenter:
The presenters are Brandon Bass, a plaintiff's attorney with the Law Offices of John Day, P.C., and Chris Tardio, a defense attorney with Gideon, Cooper & Essary, PLC.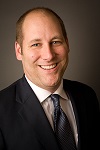 Brandon Bass has assisted victims of medical malpractice in recovering for their losses from doctors and other healthcare providers. He has experience in products liability lawsuits, including industrial machinery, pharmaceuticals, automotive and tractor-trailer defects, and defects in construction materials. He serves on the Board of Governors for the Tennessee Association for Justice, and is the organization's Amicus Curiae Committee Chair. He is also a member of the American Association for Justice, serving on the Board of Governors of its New Lawyers Division, as well as the Tennessee and Nashville Bar Associations. Mr. Bass is Associate Editor of the Tennessee Trial Law Report – Tort Edition.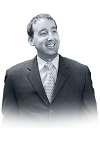 Chris Tardio, with Gideon, Cooper & Essary, PLC, in Nashville, has been representing healthcare providers and entities since 2004 in a wide variety of matters. He has represented the largest healthcare companies in the world, medical groups and clinics across the state, and individual physicians from Bristol to Memphis, in virtually all types of matters in federal court, state court, and administrative tribunals. Mr. Tardio has extensive experience defending hospitals, physicians, and other healthcare providers in virtually all kinds of professional negligence cases, from pre-suit investigation through trial and appeal. He has represented healthcare companies and providers in disputes with federal agencies, state boards, and insurance companies. He has actively participated in almost a dozen healthcare-related jury trials and administrative trials, including over a half-dozen complex multi-week trials. He has successfully argued appellate matters to Tennessee's state courts of appeals and to the federal Sixth Circuit.