2013 Medical Malpractice Conference for Tennessee Attorneys: Materials Only

Held on Friday, May 3, 2013
Highlights included:
Practical applications of the Shipley decision
Application of the notice and certificate of good faith requirements
Issues surrounding damages in the aftermath of the Civil Justice Act of 2011
Tips for preparing and taking depositions
How to build and present a strong case
Trial techniques to give you a winning edge
Using today's technology to present your case more effectively
Review of recent medical malpractice appellate court cases
Ethical considerations when dealing with medical records
Your Conference Leaders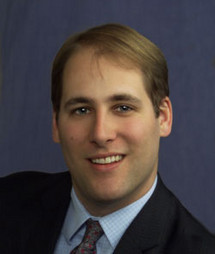 Brandon Bass, of the Law Offices of John Day PC, focuses on helping people who have been badly injured or lost a loved one. His core practice areas include products liability, medical malpractice, and trucking lawsuits. He has experience in products liability lawsuits includes industrial machinery, pharmaceuticals, automotive and tractor-trailer defects, and defects in construction materials. Mr. Bass serves on the Board of Governors for the Tennessee Association for Justice, and is the organization's Amicus Curiae Committee Chair. He is also a member of the American Association for Justice, serving on the Board of Governors of its New Lawyers Division, as well as the Tennessee and Nashville Bar Associations. He has been a member of the John Marshall American Inn of Court in Williamson County. He frequently writes on personal injury and wrongful death legal issues. In addition, Mr. Bass is Associate Editor of the Tennessee Trial Law Report – Tort Edition. The Trial Law Report is a monthly newsletter on tort law, evidence, civil procedure and trial in Tennessee. He was formerly Associate Editor of the Tennessee Tort Law Letter.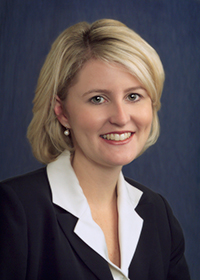 Rebecca Blair of the Blair Law Firm in Brentwood, has more than 16 years experience fighting for the rights of her clients in the courtroom. Voted one of the Top 50 Women Lawyers in the Mid-South in 2012 by Super Lawyers magazine, Ms. Blair devotes much of her practice to the representation of victims of medical malpractice.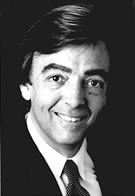 Judge Thomas W. Brothers was appointed to a term on the Davidson County Circuit Court in February 1989, was elected in 1990, and was reelected in 1998 and 2006. He practiced law in Nashville as a solo practitioner (1978-89) in the law offices of Jack Norman. Judge Brothers is a member of the Tennessee, Nashville and American Bar Associations and L.A.W. He is a member of the ABA Judicial Division's Technology Committee. He is a member of the Board of Directors of the Nashville Bar Association (NBA), and has served as chairman of the Minorities Opportunities Committee of the NBA. He is an emeritus Master of the Bench of the Harry Phillips American Inn of Court. As a member of the Tennessee Judicial Conference, Judge Brothers served as Chairman of the Technology for the Courts Committee. He is also a member of the Pattern Jury Instructions Committee and the Delay Reduction Committee. He is a past Secretary for the Conference. Judge Brothers is the Chair for the Justice Integration Services (JIS) of the Metropolitan Government of Nashville, as well as the Circuit Court Representative on the Policy and Operations Committee of JIS. He was a member of the Advisory Commission on Technology reporting to the Tennessee Supreme Court.
 
Dixie W. Cooper, with Gideon, Cooper & Essary PLC in Nashville, focuses her practice on medical malpractice, hospital negligence, and personal injury litigation. Ms. Cooper has been listed in The Best Lawyers in America® since 2010. She has argued several cases on the appellate level, including Church v. Perales, 39 S.W.3d 149 (Tenn.Ct.App. 2000); Mercer v. HCA Health Services of Tennessee Inc., 87 S.W.3d 500 (Tenn.Ct.App. 2002); Bravo v. Sumner Regional Health Systems Inc., 148 S.W.3d 357 (Tenn.Ct.App. 2003); and Norris v. East Tennessee Children's Hospital, 195 S.W.3d 78 (Tenn.Ct.App. 2005).
 

Brian Cummings is of counsel with Levine, Orr & Geracioti, PLLC in Nashville. He practices civil litigation in both state and federal court. While handling a variety of litigation matters since 1998, Mr. Cummings focuses his practice on civil cases, including defending medical malpractice cases on behalf of health care providers throughout Tennessee. His experience in medical malpractice cases in Tennessee includes more than a dozen jury trials and several reported appellate decisions. He has the highest rating available from Martindale-Hubbell for legal experience and ethics, the "AV" rating, and he speaks by invitation at medical malpractice seminars annually. Mr. Cummings has served as the Chair of the Medico-Legal Committee of the Nashville Bar Association.
 
Hubert B. Jones is a member of Jones, Hamilton & Lay PLC in Dyersburg. He joined the firm in April 1977. Mr. Jones handles matters in the area of civil litigation with an emphasis on medical malpractice defense, commercial litigation, trusts and estates, wills and probate, insurance, health care law, and elder law. Mr. Jones has been admitted to practice in the U.S. District Court for the Western District of Tennessee and the U.S. Court of Appeals for the Sixth Circuit. He is a Rule 31 Listed Mediator. He is a Fellow with the Tennessee Bar Foundation.  Among the cases argued by Mr. Jones at the appellate level are Burroughs v. Magee, 118 S.W.3d 323 (Tenn. 2003); Dial v. Harrington, 138 S.W. 3d 895 (Tenn. Ct. App. 2003); and Security Fire Protection Co. v. City of Ripley, 608 S.W.2d 874 (Tenn. Ct. App. 1980).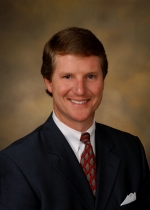 Marty Phillips, a member of Rainey, Kizer, Reviere & Bell, P.L.C., has significant experience representing clinics, hospitals, physicians, and nurses in medical malpractice actions. He also has significant experience in general civil litigation. He is the author of "The Admissibility of Failing the Board Certification Exam," published by the Defense Research Institute. In addition, he is a Fellow of the Tennessee Bar Foundation and has been selected by his peers for inclusion in The Best Lawyers in America® in the specialty of Medical Malpractice Law. The following are selected reported cases which Mr. Phillips argued in the courts: Elliott v. Cobb, 320 S.W.3d 246 (Tenn. 2010); Calaway ex rel. Calaway v. Schucker, 193 S.W.3d 509 (Tenn. 2005); Abels ex rel. Hunt v. Genie Industries, Inc., 202 S.W.3d 99 (Tenn. 2006); Mabon v. Jackson Madison County General Hospital, 968 S.W.2d 826 (Tenn.Ct.App. 1997); Bowers v. Hammond, 954 S.W.2d 752 (Tenn.Ct.App. 1997); Vestal v. Lawler, 66 S.W.3d 866 (Tenn.Ct.App. 2001); Roberts v. Bicknell, 73 S.W.3d 106, (Tenn.Ct.App. 2001); Daniel v. Hardin County General Hospital, 971 S.W.2d 21 (Tenn.Ct.App. 1997); and Isbell v. Medtronic, Inc., 97 F.Supp.2d 849 (W.D.Tenn. 1998).
 
2013 Medical Malpractice Conference for Tennessee Attorneys
Held Friday, May 3, 2013

 =====================================================================================
Agenda
8:00 a.m. to 9:00 a.m.: "Health Care Liability: Case Update"
Rebecca Blair, Blair Law Firm

Ms. Blair will review appellate court decisions from the past year. Get the latest word on recent developments, such as:
Whether the notice and certificate of good faith provisions apply to suits filed under the Tennessee Governmental Tort Liability Act
Whether the notice and certificate of good faith provisions can be satisfied by "substantial compliance"
What type of violation will subject a plaintiff to sanctions under the certificate of good faith provisions
Whether involuntary commitment statutes establish the applicable standard of care, without the need for medical expertise
Whether a claim for lack of informed consent can be pursued against a hospital even though the doctor performing the procedure is not an employee of the hospital
Whether an expert's testimony concerning "what a majority of well-trained physicians" would do in a like situation is admissible
.
 
9:00 a.m. to 10:00 a.m.: "Damages After Tort Reform"
Brandon Bass, Law Offices of John Day PC

Damages law changed dramatically for tort litigants, lawyers and judges in Tennessee with the passage of the Civil Justice Act of 2011. Learn where we stand today, what issues we can expect to face in the coming years, and how damages can be proven going forward.
What are the limits on recoveries, and what are the exceptions to those limits?
What can be classified as uncapped "economic damages"?
What evidence is allowed to prove economic and non-economic damages?
What findings of fact are required?
Break: 10:00 a.m. to 10:15 a.m.

 
10:15 a.m. to 11:15 a.m.: "Preparing for and Taking Depositions"
Marty Phillips, Rainey, Kizer, Reviere & Bell, P.L.C.

As in most types of cases, the depositions of parties and key witnesses are of paramount importance in medical malpractice cases. A case can be won or lost in a deposition. A witness can bind himself or herself to a fixed position in the case from which there is no escape. Therefore, the diligent attorney must exert sufficient time and effort in preparing for and taking depositions.
Preparing the witness for a deposition
Taking the deposition
Techniques for deposing the plaintiff
Techniques for deposing the defendant
Techniques for deposing experts
Lunch (Sponsored by LexisNexis): 11:15 a.m. to 12:30 p.m.

 
12:30 p.m. to 2:00 p.m.: "Using Today's Technology to Succeed at Trial
Dixie Cooper (with George Wood), Gideon, Cooper & Essary PLLC

In this session, Ms. Cooper will be joined by George Wood, a member of Gideon, Cooper & Essary's Information Technology (IT) team. You'll see how the use of today's technology can give you an edge when presenting your case to the jury.

Ms. Cooper will also discuss:
Trial strategy
Trial techniques
Presenting your case to the jury
How technology can enhance your performance
2:00 p.m. to 3:00 p.m.: "The Application of the Locality Rule after Shipley"
Judge Tom Brothers, Davidson County circuit court
What is the locality rule?
Pre-Shipley law
The four major points of Shipley
Post-Shipley law
Practical applications of Shipley – expert testimony checklist
Break: 3:00 p.m. to 3:15 p.m.

 
3:15 p.m. to 4:15 p.m.: "Ethical Considerations When Dealing with Medical Records"
Hubert Jones, Jones, Hamilton & Lay PLC
Confidentiality of patient physician and hospital medical records
Tennessee law
Minimum necessary standard (HIPAA compliant authorizations)
What to release
Privacy standards – authorized uses and disclosures of patient health information and patient rights
4:15 p.m. to 5:15 p.m.: "Telling and Selling Your Story to a Jury"
Brian Cummings, Levine, Orr & Geracioti PLLC
Mr. Cummings, a leading defense attorney, has handled hundreds of medical malpractice cases and more than a dozen jury trials. He shares some insight on how to develop themes that will lead to the successful defense of a medical malpractice case.
Juries are not persuaded by what is said, but instead by what they understand
Turn a good defense into a great story
Create and use memorable images
"Fill up your buckets"
 
Program Location and Date
When: Held on Friday, May 3, 2013
Where: Nashville School of Law (Free Parking and Wireless Internet)
4013 Armory Oaks Drive
Nashville, TN 37204
2013 Sponsors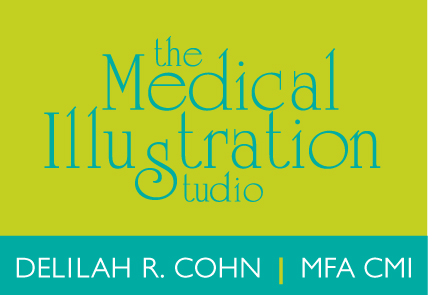 Interested in exhibiting or becoming a conference sponsor?

Contact Rachel Bodine, CLE Specialist
615.661.0249, ext. 8013
rbodine@blr.com