2013 Probate & Estate Planning Conference for Alabama Attorneys: Materials Only



Held on Friday, May 17, 2013
Highlights Included:
How the new federal law impacts estate plans
Tips and guidelines for drafting effective and flexible trusts
Elder law issues—how to qualify for Medicaid for nursing home care and how to identify clients appropriate for Medicaid planning
Common probate problems—from a probate judge's perspective
Estate planning tips in light of the recent changes to federal law
Litigation issues, including testamentary capacity, undue influence, and will interpretation
Steps to take in closing the estate
Alabama intestacy laws–how they apply
Use and ethical implications of Collaborative Practice
 
 Get your materials today!
Your Conference Leaders
Melanie Atha, with Cabaniss Johnston Gardner Dumas & O'Neal LLP in Birmingham, received her J.D. from Vanderbilt University and her B.A., magna cum laude, in Political Science from Birmingham-Southern College. She is a seasoned trial lawyer, with experience trying a variety of types of conflicts including medical malpractice cases, D & O liability disputes, will contests and other probate disputes, worker compensation claims, product liability suits, and premises liability disputes. She is a member of the International Academy of Collaborative Professionals (IACP), (www.collaborativepractice.com) a consortium of lawyers, financial professionals and mental health professionals who are committed to helping clients resolve civil and domestic relations disputes outside of traditional legal forums. She has extensive training in Interdisciplinary Collaborative Practice, and serves the IACP as a member of the Public Education Advisory Panel.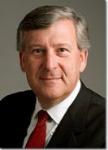 Ross Cohen, with Haskell Slaughter Young & Rediker, LLC in Birmingham, represents clients in the areas of taxation and tax planning, wealth-transfer planning, estate planning, asset protection planning, corporate law and mergers and acquisitions. His business practice has involved tax planning for start-up entities and established businesses, executive compensation matters, tax-free reorganizations, mergers and acquisitions, and representation of clients before the Internal Revenue Service and state tax authorities. He is frequently consulted on tax matters involved in public finance transactions, and has been involved in the establishment of nonprofit corporations and charitable organizations.
Brooke Everley, with the Red Mountain Law Group in Birmingham, practices in the areas of estate and gift planning, estate administration and probate, business succession planning, and general business and corporate law. Her practice includes the preparation of wills, trusts (including life insurance trusts, trusts for minors, and revocable trusts), powers of attorney, and pre-nuptial agreements. She focuses her corporate practice on business entity formation and business succession planning for family-owned businesses, including the preparation of buy-sell agreements and the use of gifts and sales to transfer assets to future generations. Brooke also assists her clients in connection with the negotiation of contracts with customers and business partners, as well as with mergers, acquisitions, and divestitures.
Judge Sherri Coleman Friday is a life long resident of Jefferson County and grew up in the Minor area. She completed her college education in 1985 graduating from the University of Alabama with a Bachelor of Arts with a major in History. After college, Sherri took a one year sabbatical and headed her brother's judicial campaign for District Judge in Jefferson County, Bessemer Division. After his win, she attended the Cumberland School of Law in Birmingham and passed the bar in October of 1989.In 1989 Sherri joined her father, Ralph Coleman Sr., in his general law practice. For 18 years she practiced law with Coleman and Friday. She became a well known divorce attorney with experience in bankruptcy, probate, personal injury, worker's compensation and commercial litigation. Judge Friday serves on the Entertainment Committee, the Solo Small firm Section and the Women's section of the Birmingham Bar. In November 2006 she was elected Jefferson County Probate Judge Place 2. She received the most votes of any candidate on the ballot for a Jefferson County office in that election.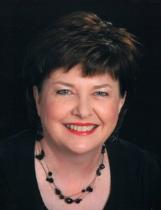 Connie Glass is with the Elder Law Firm of Connie Glass, P.C., in Huntsville and has been with the Elder Law Firm since 1997. Ms. Glass has had extensive experience in the field of Elder Law, having served as the attorney for the TARCOG Area Agency on Aging for over 10 years prior to establishing the Elder Law Firm. She is certified as an Elder Law Attorney by the National Elder Law Foundation. Prior to serving as Attorney for the Area Agency on Aging, she was on the staff of the University of Alabama Law School, working in the Clinical Law Program and in the Trial Advocacy Program. She is a charter member of the Alabama State Bar Elder Law Section. She is also a member of the National Elder Law Foundation, the National Academy of Elder Law Attorneys and the Alabama Gerontological Society. She is a frequent speaker to senior and professional organizations on legal issues affecting the elderly.
Kendall W. Maddox is the founder of the law firm Kendall Maddox & Associates, Attorneys and Financial Planners, in Birmingham. He focuses his practice in the areas of estate planning, probate, trust administration, and elder law issues. Mr. Maddox is a tax attorney and a Certified Financial Planner. He is a member of the Estate Planning Council of Birmingham and the American Academy of Estate Planning Attorneys. He is a frequent speaker on estate planning topics, regularly presenting educational seminars for the public as well as private groups. He is the co-author of the book, Estate Planning Basics: A Crash Course in Safeguarding Your Legacy. He is a member of the American, Alabama and Birmingham Bar Associations and the Sections of Real Property, Probate and Trust Law and Taxation Law of the American and Alabama Bar Associations.

 
Peter Wright, with Sirote & Permutt, P.C. in Birmingham, focuses his practice on trust and estate litigation matters, with particular emphasis on will contests, estate and trust administration matters, joint account or joint ownership of property disputes, power of attorney litigation, and general representation of fiduciaries (including trust institutions or corporate trustees), and beneficiaries of estates and trusts. Additionally, Mr. Wright routinely handles adversarial and non-adversarial guardianship and conservatorship matters, and has been appointed to mediate various trust and estate administration disputes. He is married to Katie Wright and they have two children, McKeever, and Oliver Wright. He received his J.D. from the University of Alabama Law School in Tuscaloosa, and his B.A. in Journalism from Washington & Lee University in Lexington, Virginia.


 
2013 Probate & Estate Planning Conference for Alabama Attorneys: Materials Only

Held on Friday, May 17, 2013


8:30 a.m. to 9:30 a.m.
"Ethics & Professionalism: Resolving Disputes in Probate and Contested Guardianships"
Melanie Atha, Cabaniss Johnston Gardner Dumas & O'Neal LLP

Ms. Atha will describe how Interdisciplinary Collaborative Practice can be used to resolve disputes involving probate and estate conflicts. You will learn:
How Collaborative Practice offers a non-adversarial model for resolving personal disputes
What types of conflicts lend themselves to resolution through Collaborative Practice
The ethical implications of Collaborative Practice
The professional skills required for successful Collaborative Practice in probate disputes and contested guardianships
Role of the various professionals involved in Collaborative Practice, and benefits of working through conflicts with other disciplines
9:30 a.m. to 10:30 a.m.
"Common Probate Problems"
Judge Sherri Friday, Jefferson County probate court

Judge Friday will discuss common problems attorneys face in probate court, including issues that arise when
Probating a will
Administering an estate
Handling conservatorships for minors or disabled adults
Finalizing adoptions


Morning Break: 10:30 a.m. to 10:45 a.m.


10:45 a.m. to 11:45 a.m.
"Elder Law Issues"
Connie Glass, Elder Law Firm of Connie Glass, P.C.
Settings for long-term care
Methods of paying for long-term care
How to qualify for Medicaid for nursing homes
Identifying clients appropriate for Medicaid planning
Estate planning issues for the caregiver spouse


11:45 a.m. to 12:45 p.m.
"Provisions to Consider in Drafting Effective and Flexible Trusts"
Ross Cohen, Haskell Slaughter Young & Rediker, LLC
Powers retained by the grantor
Tax savings clauses
Distribution provisions
Trustee removal and replacement
Trust situs

Lunch (On Your Own): 12:45 p.m. to 1:45 p.m.


1:45 p.m. to 2:45 p.m.
"Estate Planning in Light of the New Federal Law Changes"
Kendall Maddox, Kendall Maddox & Associates

The American Taxpayer Relief Act of 2012 was enacted on January 2, 2013. The Act makes significant changes that will affect many estate plans in Alabama. Mr. Maddox will explain what provisions can be used in trusts and wills to take advantage of the laws as they now exist. The Act makes significant changes, including:
Permanently maintaining the $5 million estate tax exclusion amount, with this amount adjusted for inflation each year
Making permanent the unification of the gift and estate tax exclusion amounts
Making permanent the unification of the estate tax and GST tax exclusion amounts
Permanently capping the maximum estate, gift, and GST tax rates at 40%
Making permanent the concept of estate and gift tax exclusion portability


Afternoon Break: 2:45 p.m. to 3:00 p.m.

3:00 p.m. to 4:00 p.m.
"Litigation Issues"
Peter Wright, Sirote & Permutt, P.C.
What NOT to do in probate litigation
Will contests
Undue influence claims
Will formalities
Testamentary capacity
Court interpretation of will provisions


4:00 p.m. to 5:00 p.m.
"Intestacy Laws and Closing the Estate"
Brooke Everley, Red Mountain Law Group

Ms. Everley will review Alabama's laws of intestacy and how they apply to an estate. She will also discuss the steps required to complete the estate administrative process. You'll get tips on:
The final payment of estate expenses
The final distribution of assets to the beneficiaries
The settlement of the estate with the probate court–consents and receipts, final accounting, and discharge of the personal representative
Program Location and Date
When: Held on Friday, May 17, 2013
Where: Hilton Birmingham Perimeter Park (FREE PARKING)
8 Perimeter Park South
Birmingham, AL 35243
(205) 967-2700