Business Divorce Update: Best Practices for Effective Client Counsel
Live Webinar: Wednesday, June 14, 2017
2:00 p.m. to 3:00 p.m. Central / 3:00 p.m. to 4:00 p.m. Eastern
---
WEBINAR SNAPSHOT: Learn how to achieve the best possible outcome for clients involved in the dissolution of a business or partnership.
---

In Tennessee, business relationships, like marriages, don't always last. And like personal divorces, business divorces can be ugly.
In this CLE webinar, noted attorney Richard Spore outlines five steps to follow when representing a client in a business divorce. Initially, you must understand the business and your client's role in the business. Then, the realities and the legal ramifications. You'll also learn how to identify feasible objectives, and bring things to an end in a manner that best serves your client.
If your law practice involves business law, you won't want to miss this fast-paced update on the newest tactics and how they impact the advice you provide.
Agenda: 
Fact-finding—listening to the client, understanding the business, understanding your client's role in the business, and beginning to explore possible goals and objectives with the client 
Business analysis—understanding aspects of the business (cash flow, customers and clients, key employees, key assets, and key vendors/suppliers) 
The legal analysis—contract law, Business Entity Act, and common law 
Refinement of goals and objectives based on the business and legal divorce 
The end game—reconciliation, division, exit, escape, and tax review
And much more! 
About Your Presenter: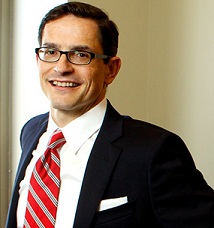 Richard Spore, a member of Bass, Berry & Sims PLC, advises business owners, partners, or co-investors who no longer get along.
For more than 25 years of practice, he has advised real estate investors and other capitalists on how to best reach their business objectives through three primary areas: commercial real estate and lending, business and transaction planning, and business divorce. Mr. Spore has represented private investors, publically traded REITs and institutional lenders in commercial real estate projects across the nation. He has been at the center of numerous high profile transactions in Memphis, including landmark buildings and projects such as international Place, Crescent Centre, Clark Tower, Overton Square, and Sears Crosstown. He brings passion and curiosity about the law, and a practical, results-oriented approach to structuring complicated deals, creating plans to solve a wide range of complex business problems, and helping clients execute on those strategies.