Admission and Exclusion of Unique Evidence: The Latest Rules and Updates for Alabama
Live Webinar: Tuesday, May 15, 2018
2:00 p.m. to 3:00 p.m. Central
NOTE: On-Demand webinars are not eligible for CLE credit.
---
WEBINAR SNAPSHOT: If you assist clients in financing commercial real estate transactions, you need to attend this webinar to understand the latest rules and best practices so you can ensure the optimal outcome.
---

The rules of evidence are constantly evolving in response to court decisions, technological advances in discovery, and changes to various state rules. For Alabama attorneys, it's an extremely difficult—but necessary—task to continuously analyze and apply them to your cases.
Join us on May 15, 2018, when W. Evans Brittain will provide a comprehensive review of the latest developments in the rules of evidence. Among other issues, Mr. Brittain will address character evidence, medical records, and evidence of subsequent remedial measures. You'll learn about:
Practical applications of the "Big Six" to real-world courtroom events
Collecting evidence through discovery
Character evidence
Evidence of a person's habit
Evidence of subsequent remedial measures
Sexual assault, child molestation and sex-offense cases
Writings, recordings, and photographs
Medical records, charts, and X-rays
Other records (business, public)
Other unique evidence
About Your Presenters: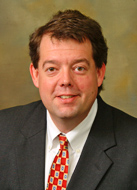 W. Evans Brittain is a partner in the Montgomery office of Ball, Ball, Matthews & Novak, P.A.  He has tried numerous jury trials to verdict, serving as lead counsel in the majority of those cases. Mr. Brittain focuses his practice on defending insurance companies in suits by consumers and individuals alleging fraud, breach of contract, bad faith, and inadequate performance of the insurance policy.  He has defended lawsuits covering a wide array of areas, including commercial disputes, premises liability, products liability, and motor vehicle liability.  Mr. Brittain is an active member of the Montgomery County Bar Association and the Alabama Defense Lawyers Association where he has served as a board member.  He has also spoken on numerous occasions to various national insurance companies, providing advice about litigating claims and defending lawsuits. Mr. Brittain earned both his undergraduate degree and law degree from the University of Alabama.